We've got new Trailspace hats!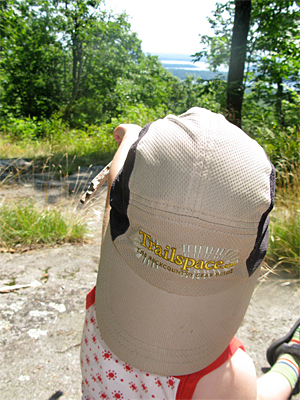 If you've already got the free stickers, you can now show off your love for the Trailspace backcountry community on the trail and around town with a new Trailspace Trail Runner hat.
The 2010 versions are made by Headsweats of lightweight, extremely breathable Coolmax polyester. The five-panel active fit design features a Coolmax sweatband and easily adjustable hook-and-loop closure. And they weigh 1.7 oz (30 percent lighter!) than the original version.
The updated hats arrived last week and I've been running, hiking, and traveling in mine since. They've also been spotted on local trails on the heads of some of Trailspace's finest (and youngest) members.
You can buy your own Trailspace cap for $17.95 from our friends at Gear for Adventure.
Get your Trailspace Trail Runner Cap.