"Lettuce" hikers know and follow outdoor rules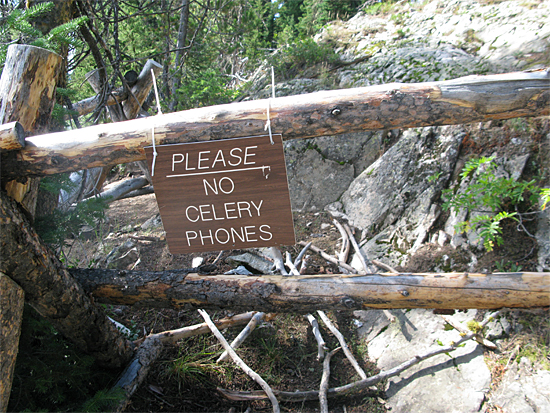 When hiking, backpacking, and climbing, you know to always follow the local rules and guidelines, even if they're a tad different from the ones back at home.
So the next time you head to Grand Teton National Park, keep the celery phone at home in the crisper. Presumably, lettuce and tomato models are fine if you're going to hike Cascade Canyon.
This sign reminded me of the jungle in Hawaii that took the day off.
Seen a funny outdoor sign on your travels? Share it below.