Peek inside our Trailspace goodie packs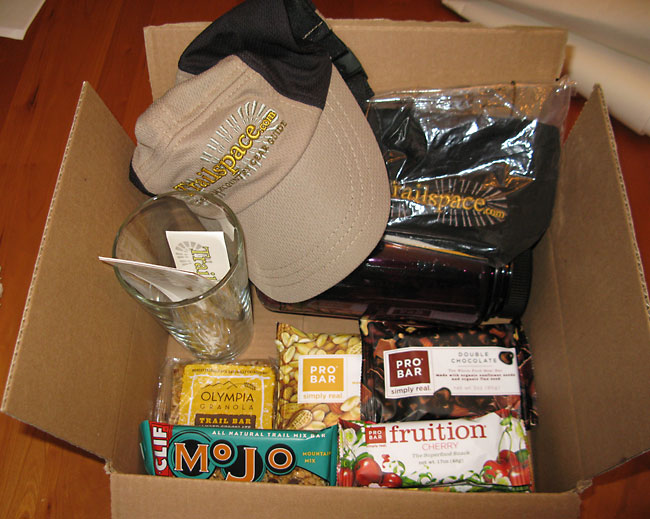 Wondering what community members Patman and Tamerlin get for writing January's most helpful gear reviews? Besides the obvious glory, that is.
This month's reviewer goodie packs I just boxed up include: a Trailspace Trail Runner Cap, Ibex Zepher Skull Cap with Trailspace logo, stickers, Trailspace pint glass, Nalgene waterbottle from REI, and an assortment of bars from ProBar, Clif, and Olympia Granola. Yum.
Next month we'll name the February winner(s). It could be you and your review recognized.