4:50 p.m. on July 12, 2012 (EDT)
pillowthread

2,243 reviewer rep
1,353 forum posts
Well, I finally admitted to myself that my custom-cut white's are too small for me...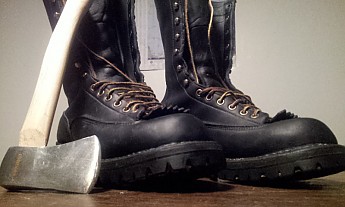 These boots are, hands down, the best logging/forestry boots one can buy. Please, read all about them from the master crafters themselves:
http://www.whitesboots.com/index.php?dispatch=products.view&product_id=29867
They use only the finest Full Grain Leather, with Vibram Montagna Block soles, Kevlar thread and Kevlar laces. Real brass hooks and eyelets. Full Norwegian welt. They are fully rebuildable, and if anything fails on them, White's will fix it for free.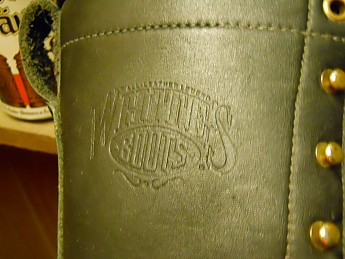 They will fit an individual who normally wears a size 10 to 11. I have an average-width forefoot, a narrow heel, and a moderately-high arch; the typical LaSportiva foot.
These will unquestionably stand up to anything you can throw at them, and ask for more. They are specifically made for the steepest slopes and the roughest conditions. Really, there is nothing I can say here that hasn't been said before. These boots are legendary, and if you're reading this, their legend has likely preceded them.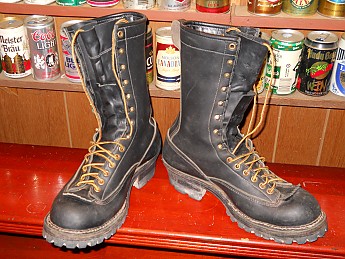 They are $450 new, $550 with the custom charge. As the pictures show, they are nearly new. Certainly less than 200 miles on them. With that being said, I know I'm gonna take a bit hit on these. I have a local individual interested, but I figured I'd offer them up here as well. I'm asking $300 shipped. I only accept payment by Paypal for your safety and mine.
The sounding axe shown above is for scale, and is not part of the deal...