8:48 p.m. on July 29, 2012 (EDT)
apeman

0 reviewer rep
1,338 forum posts
The Kelty:  I do not know the name or model of either of these packs.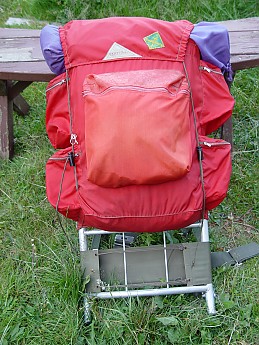 This pack measures 15.5 wide and 45 inches top to bottom.  The top support is removable and adjustable.  The main compartment measures front to back 8.8, 15.5 side to side, 21 in. top to bottom
The Kelty patch.  Just next to the Kelty patch is a after market patch that says "MOUNTAINEERS"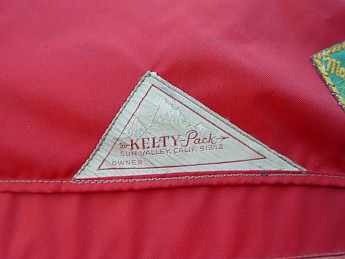 This pack has one front pocket measuring 12 x 12 x 8 in. and four side pockets measuring 6 x 4 x 8 in.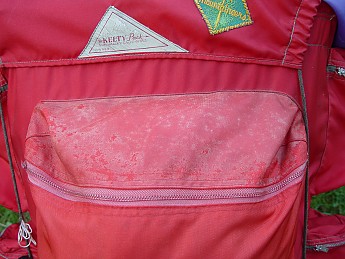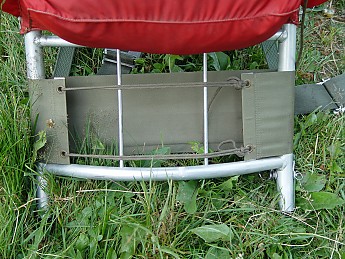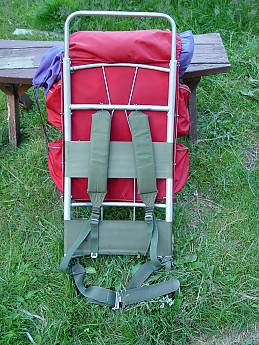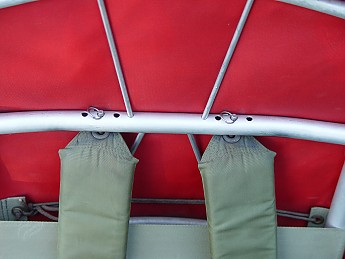 '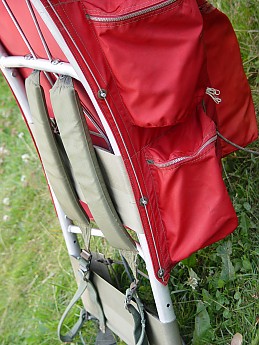 The main compartment is collapsable.  In the open position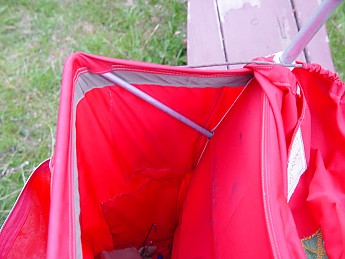 In the closed position.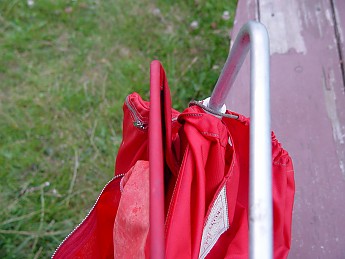 Extra pins and wires.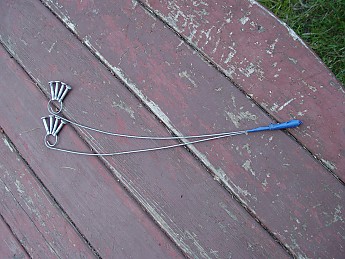 An extra set of shoulder pads as well as an extra back/lumbar strap.  These pads are smaller than the pads that are currently on the pack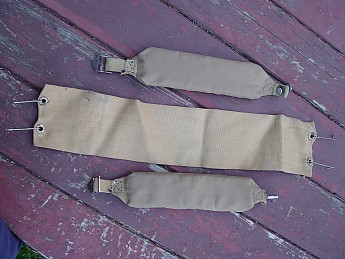 Here is the pack with the top bar/support removed.  The pack measures 31.5 in top to bottom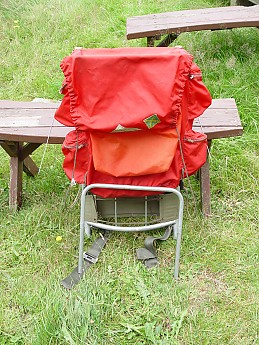 With the top bar support in the med position the pack measures 37 inches.

With the top bar/support in the higest position the pack measures 45 inches.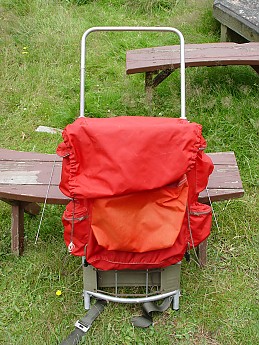 The only things that I can find wrong with this pack is that the top of the front pocket is starting to delam.  Just the top of the pocket not the entire pocket.  One of the tie down strings could use replacing.  Other than these two very small items this pack is in great shape.
Gerry pack: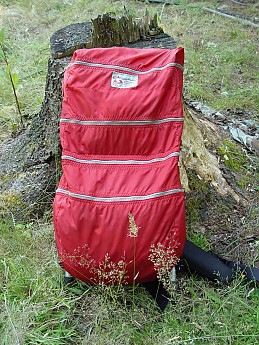 14.5 wide 29.5 tall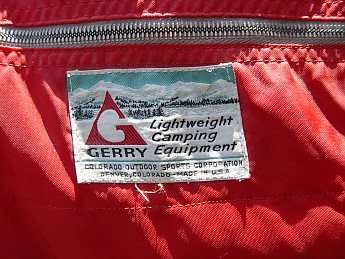 Thisa pack has four main compartments wqith a med one on top 14 x 11 x 9 in, two smaller ones in the center 14 x 7 x 9 and a larger one on the bottom 15 x 14 x 9.  Please relize that these mearurments are approx as it's kind of hard to measure empty pockets.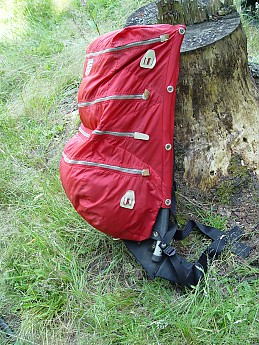 All zippers work great.  The olnly thing I could find wron with this pack is that it's missing one of the hip buckles should only cost $2.00 at REI or your local sporting goods store.
Nice pack with padded hip belt's.  The shoulder belts and hip belts are in great shape.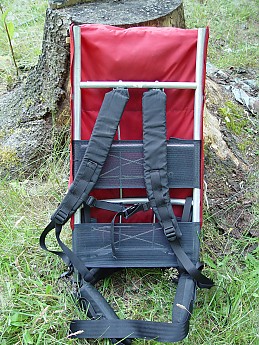 Both these packs would be nice for use and or for the collection and are in great shape.  I'd like $30 each or $50 for both with you pay shipping.  Let me know if your interested.  I'd much prefer if we could meet so that you could pick them up but I will ship.  Please make sure you want the pack before asking me to find a box for these and lugging them to the postoffice.