9:21 p.m. on May 25, 2012 (EDT)
bheiser1

Joined: Aug 10, 2007
Posts: 1285
Here are a few shots of my TS hat on some trips last summer :).  This hat is now a standard part of my backpacking kit.
Kearsarge Pass, on the western edge of Kings Canyon National Park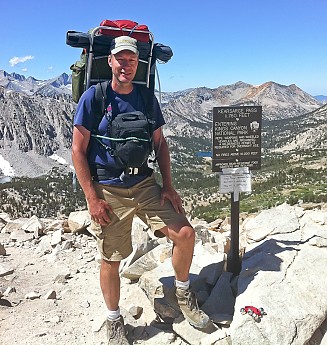 Getting scruffy after a few days in Kings Canyon NP.  On this trip someone actually asked me about Trailspace (having seen the hat).  Funny, this was the only time anyone has mentioned it on the trail.  Usually they're too busy commenting on "oh, wow, what a big pack you have" :-\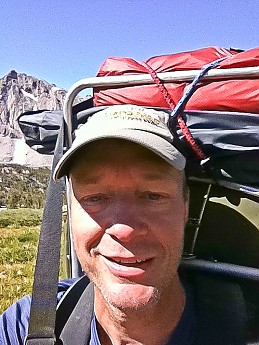 on an 11K ft pass before the descent to Summit Lake in the Hoover Wilderness.  Dang, judging by this pic, that climb must have really been as tough as I remember it ...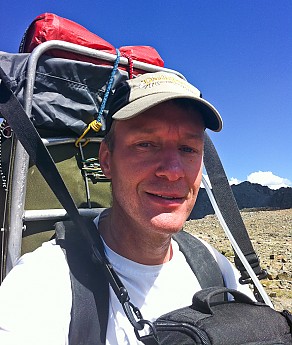 As the sign states :).  Note the hat is hanging from a belt loop, at the ready, for those "need a Trailspace hat NOW" moments :)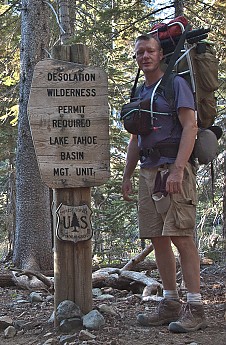 The hat resting on a "natural hat rack", intentionally placed there to soak up the awesome alpine pine scent, at a campsite near Fontanillis Lake in the Desolation Wilderness.  OK, Fontanillis Lake is only around 8,300 ft, so it's not "alpine" (in the Sierra), but you get the idea :).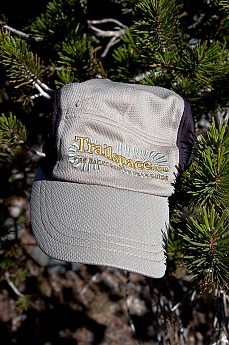 There may be another pic or two when I find them ... and hopefully many more to come (I only got the TS hat last summer) ...
Vote:

3
Thank you for voting!