7:29 p.m. on October 25, 2011 (EDT)
Jake W

1,987 reviewer rep
730 forum posts
Finally talked my Dad into trading in his road bike for his boots (at least for one weekend!) to head to Algonquin Park, Ontario. We were able to get away around 4 on Friday and right into the middle of traffic! God I hate the city.....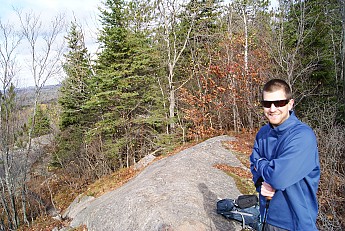 Clearly a little happier to be out of the smog and haze! Side note: Wearing the EMS Bergalene there (previous thread), didn't take it off all weekend, kept me warm and out of the wind at around 6 degrees celcius.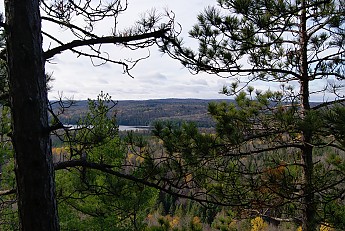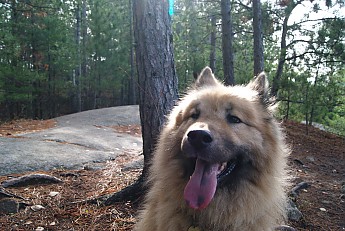 My faithful companion and righthand man, Rocky.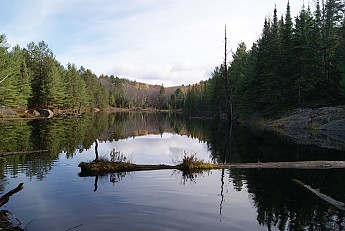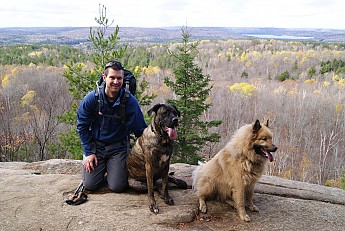 Me, Rocky and my all-too-athletic Mastiff Moose.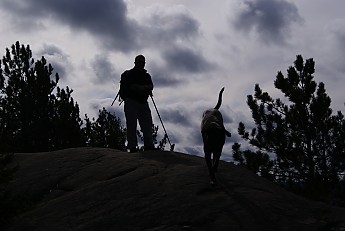 Lost light up there for night number one.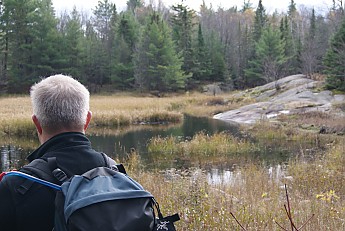 Day 2, little bit lower elevation.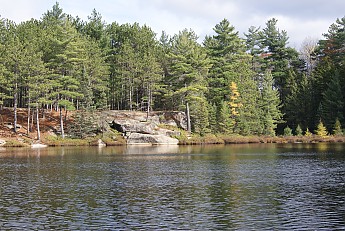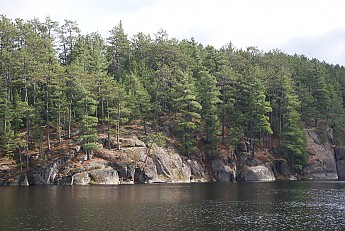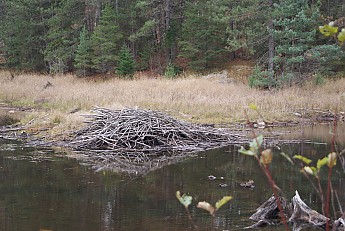 Canadian sighting number #1.

#2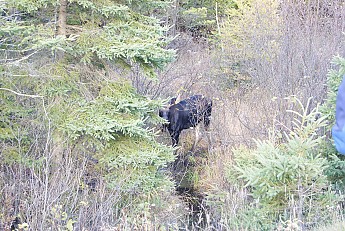 #3 This guy looked to be about 5 feet at the shoulders. (That is of course a guesstimation from a distance!)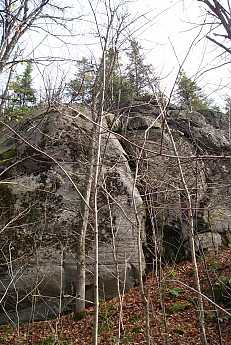 And to complete the Canadianna- Our accomodation for night number 2. (One of the sacrifices I had to make to get my Dad out! Something about he's an old man and he likes a bed to sleep in! Ha ha ha.) Little log cabin in the middle of paradise.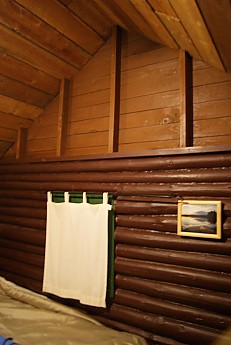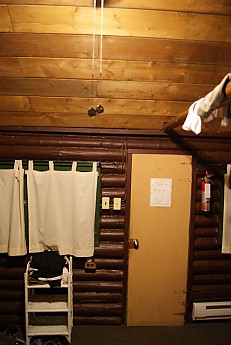 Tiny little door, not much more then 5 feet. They build them small for 2 reasons. One is obviously to trap some heat in winter. Smaller opening = less air flow. The other is to maintain the structural integrity of the top couple beams of wood.
Overall a great trip. Temperatures got down to -3 celcius the second night so winter is coming my friends, and I for one can't wait!