3:53 p.m. on January 15, 2012 (EST)
GaryPalmer

244 reviewer rep
5,249 forum posts
On staurday I did a 6 miles roundtrip day hike to Blacketts Ridge in the Catalina Mountains here near Tucson.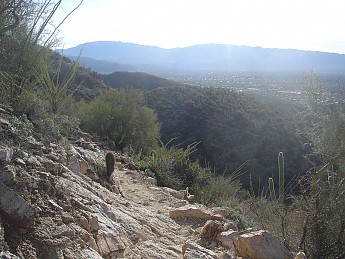 View of the Rincons from 1/4 the way up the Blackets Ridge trail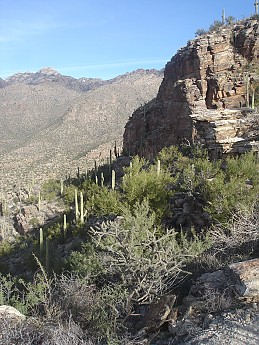 Cathedral Rocks on the horizon.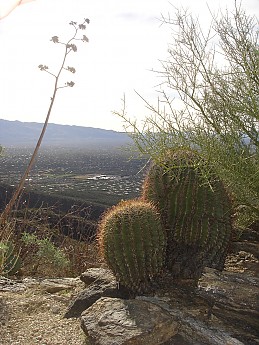 A couple Barrel Cacti and a Century Plant with a Palo Verde bush.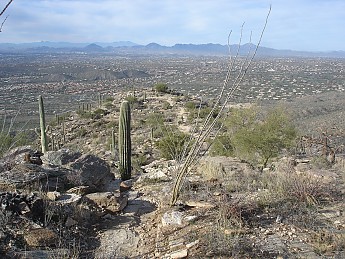 View back to Tucson, downtowns high rise buildings are above the two Saguaro cacti and just below the pyramid peak.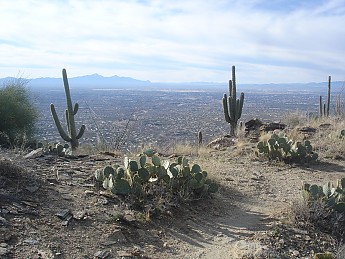 Saguaros and Prickley Pear with the Santa Rita mountains 70 miles away to the south.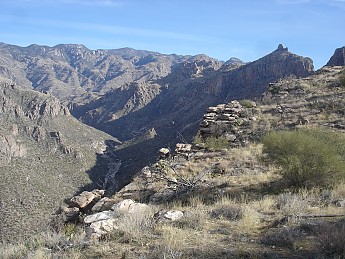 Thimble Peak on right and Sabino Canyon below with the upper peaks of Mt Lemmon beyond.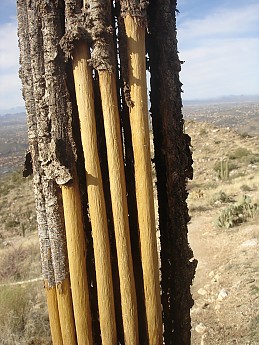 Inner ribs of an old dead Saguaro with some skin still clinging.
Base of a dead Century Plant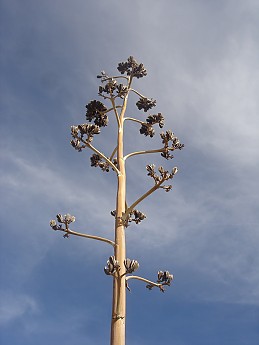 And its flowering top. Each of the seed pod ends are a bright gold when the plant blooms usually during the fall monsoons.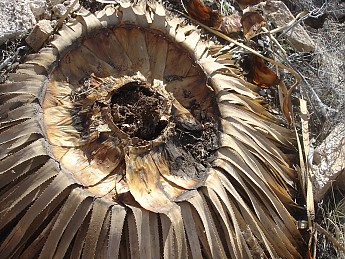 Another Century base after the stalk has rotted and fallen away leaving the old leaves drying in the air.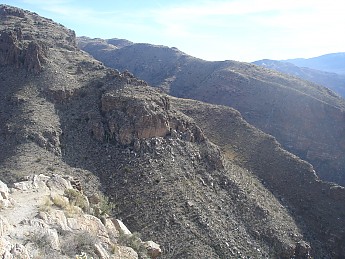 Looking across at the hieght I got to last Sunday on the far ridge of eastern Bear canyon. I was then in the sunlit saddle below the highest dark ridge.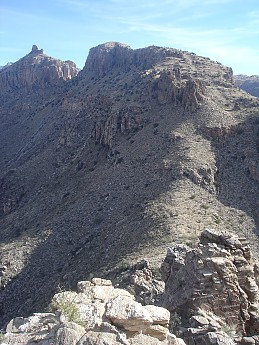 At the end of the broken ridge of Blacketts with Thimble Peak above left.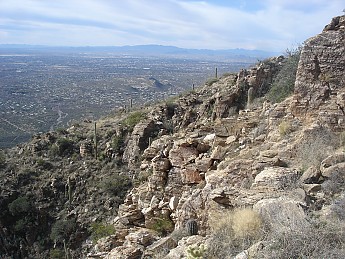 From 4409 feet looking back on Tucson below.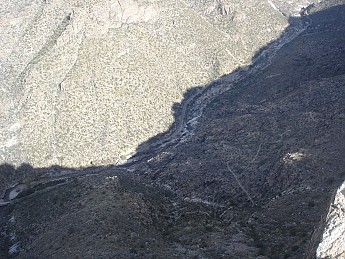 Sabino Canyon about 2000 feet below snakes its way up. The shuttle raod and creek seen there.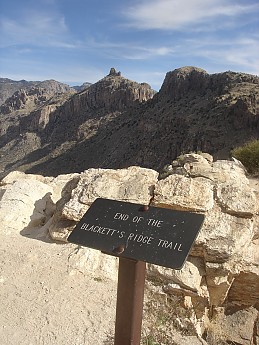 They actually placed a sign to tell you where the trail ends. There is a small short distance to hike beyond to a drop off to the continuation of the ridge.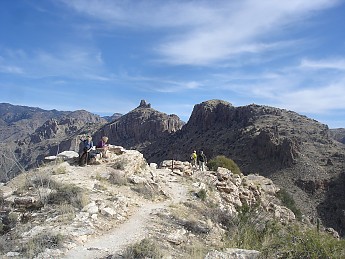 Other hikers at Blacketts Ridge point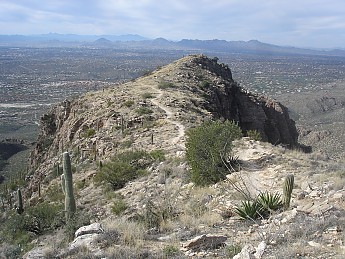 The trail meandering back down the high ridge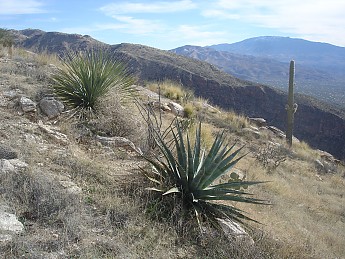 An Agave and a Yucca, the foreground Agave is the also so called century Plant and someday will produce the tall stalk with flowers on end. The Yucca seen above left is a Saw Yucca which also will eventually sprout a tall stem with different flowers.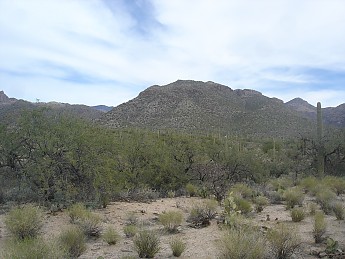 Looking back from the trailhead to Blacketts Ridge in the center of the mountain there.