12:43 a.m. on February 13, 2012 (EST)
giftogab

592 reviewer rep
1,522 forum posts
Today's hike was Black Mountain in Henderson, Nevada. It is a tough hike, 6 miles round trip, 2k elevation gain. Tops out at 5k elevation. We got a late start but off we went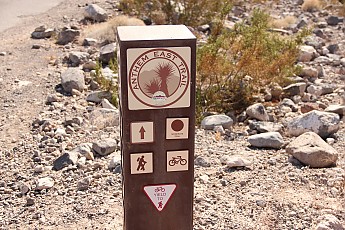 The trial takes you behind some housing at the edge of Henderson and around an earthen dam just above the homes. (DON'T BUY A HOUSE THERE)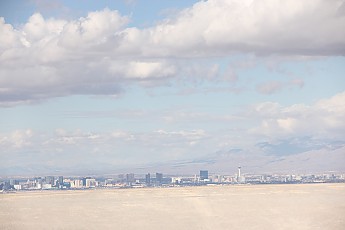 The picture above is Vegas and the dam is the white part in the fore ground.
Lots to see along the trail. Here are some pics on the way up: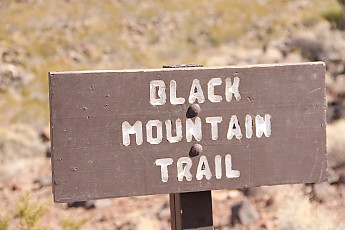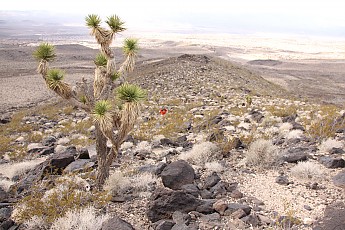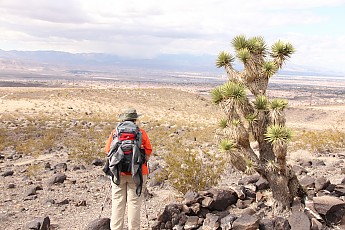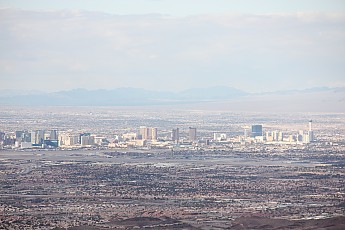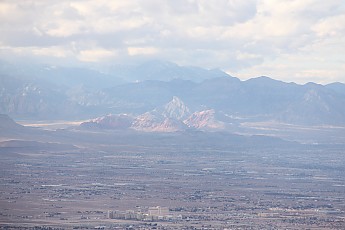 This is the view of Red Rock Canyon from Black Mountain. The high point is Turtle Head....it mocks me wherever I go. It mocks me.....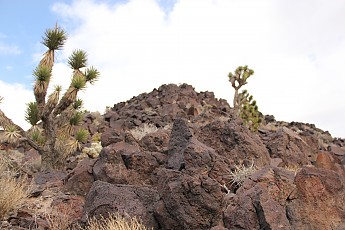 That top never seemed to get closer.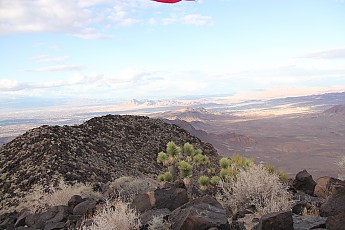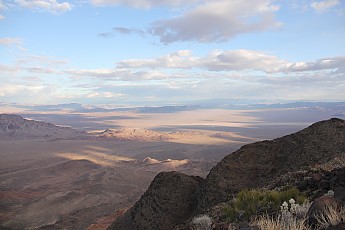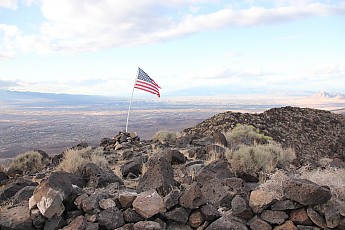 SUMMIT JOY!!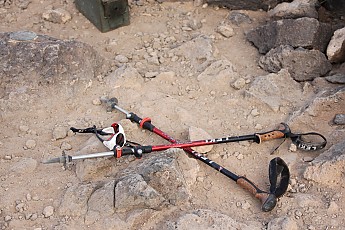 The green item is the ammo box that holds the summit log...I signed it!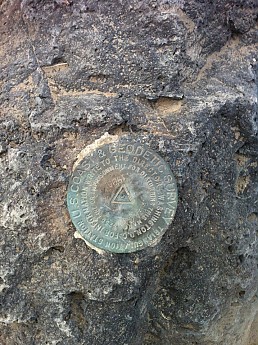 The survey cap. Black Mountain is MINE!
Since we got a late start, the sun went down after I got down the hardest part. Good thing I had my handy head lamp because it was another hour of dark hiking to get to the car. It was a great one! Hope you enjoy the pics and if you ever get to Vegas, this is a nice hike. On a really clear day, you can see Spirit Mountain to the south; deep into Arizona to the east; Mt. Potosi, Red Rock Canyon, and the Spring Mountains to the west; and the Sheep Range, the Muddy Mountains, and the Mormon Mountains to the north—not to mention all of Las Vegas filling the valley at your feet.