1:06 p.m. on July 5, 2012 (EDT)
Peter1955

1,387 reviewer rep
1,339 forum posts
Our second hike of the weekend started with an easy one. For the clients, it was a warmup and a way of getting to know the others. For the group members it was a relaxed day, more of a nature walk than a real challenge.
The Valley of the Five Lakes trail is an easy 10 km loop through the Athabasca River valley. It crosses several lateral moraines left behind by the retreating glaciers, so there are a lot of ups and downs, but the total elevation gain is nominal.
Again, the photos tell the story:
A glimpse of the first lake, then down to the shore:
The second lake...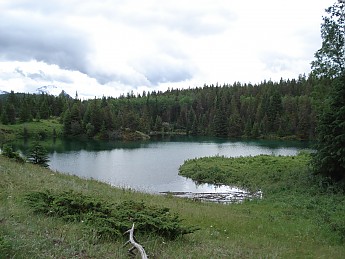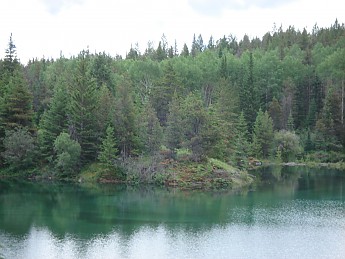 And the third and fourth...
How come it's mostly women who go on group hikes? Not that I mind...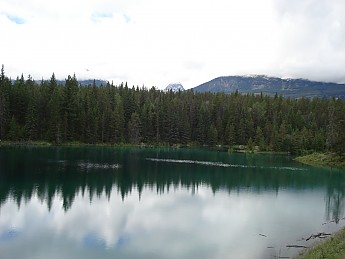 Stopped for lunch at the last lake...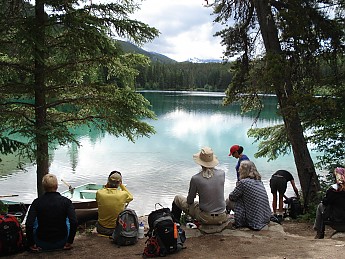 Then back out again.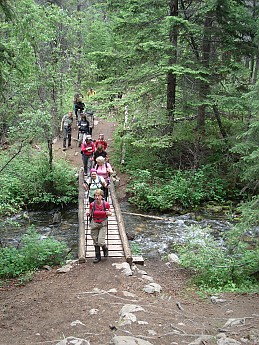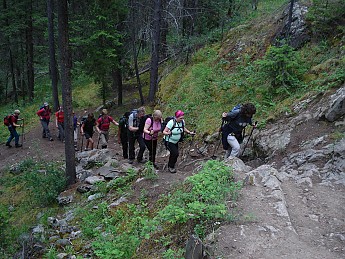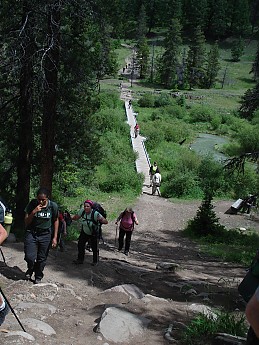 The Valley of the Five Lakes only took us a few hours, so we stopped briefly at Athabasca Falls...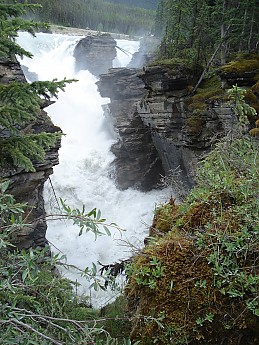 (yes, those little white dots at the top are people)
...then headed for Mt. Edith Cavell.
There are reasons why tourists go to places like Cavell - the views are spectacular, and you're very close to the glaciers.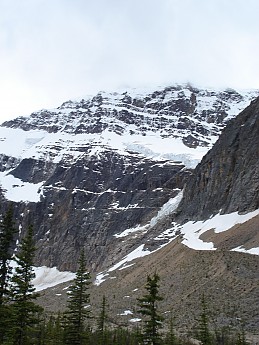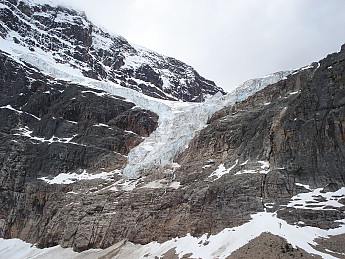 Angel Glacier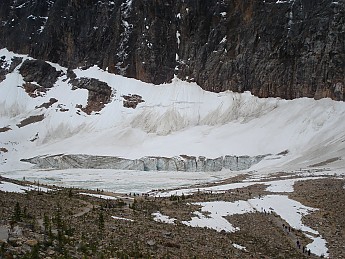 Lower glacier with lake
Avalanches coming down in the background. Last year, one dusted a few tourists who ignored the warning signs and got too close.

It was a weekend for seeing bears, with a mama griz and her cub who wandered down between the upper and lower trails...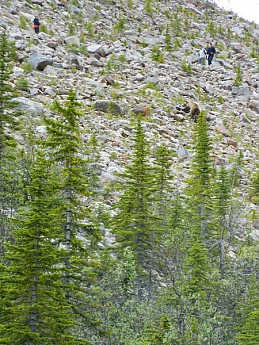 ... and a black bear cub by the road heading back down to town.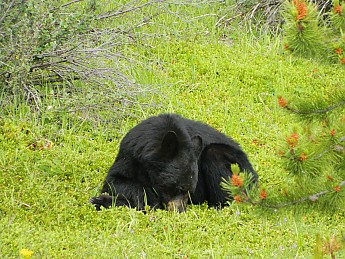 That evening, I saw a chubby black bear across the road from the hostel. Fine by me, until I noticed some of the people from my group walking up a road just to the left of where it was grazing. They saw me, and started to cut across through the bush to come straight to me - unfortunately, that would also have put them right on top of the bear! I pointed to the left, indicating for them to return by the road instead, but they thought my pointing was just waving as a greeting! They waved back and kept on coming.
Oh, well. I would have preferred to let the bear be, but I had to haze it away. When I started yelling, it immediately took off into the bush. If you're ever up in Canada's national parks, just remember that Parks employees holler 'Hey, Bear, Yo Bear' before they zap one with a rubber bullet. The conditioning works, and when you yell the same thing, they take off pretty fast.