11:08 a.m. on July 26, 2012 (EDT)
Peter1955

1,379 reviewer rep
1,339 forum posts
The Iceline Trail starts in the parking lot for Whiskey Jack hostel and immediately climbs 250 metres straight up through the trees.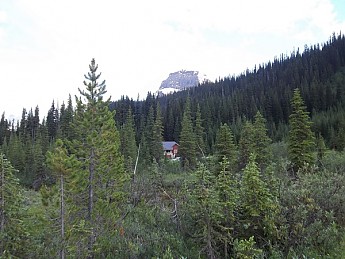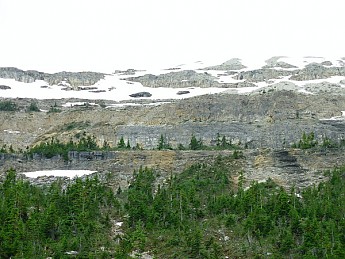 (view from below)
Very soon the trail crosses the treeline and views of the Yoho valley open up.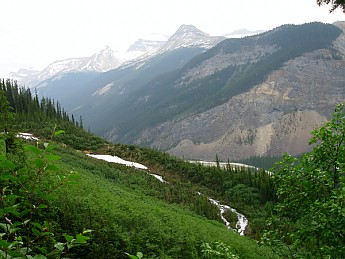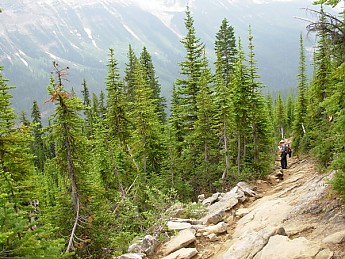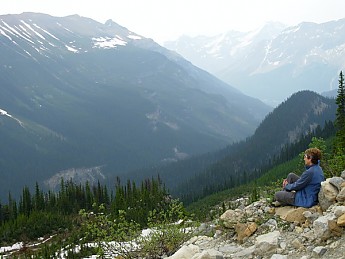 Then a long traverse begins, with the remnants of the treeline below and the cliffs of the range rising above.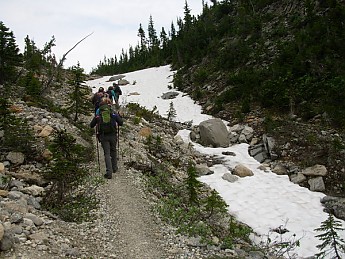 A goat or two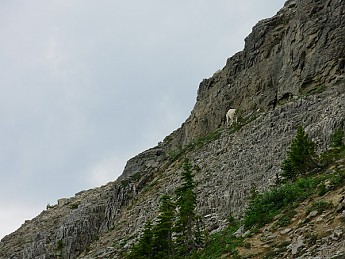 but mainly a steady grind up a boulder field. Elevation gain about 350 more metres.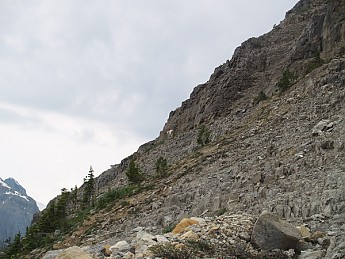 Then you come around a corner. Everyone pauses at that spot, because all of a sudden the glaciers are revealed to you.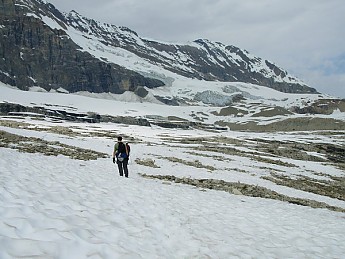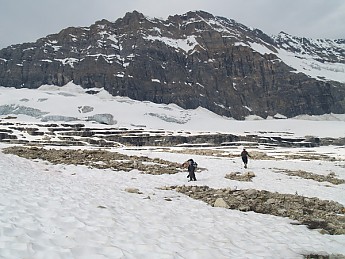 Most of the hard parts are now behind you, and the trail wanders across snowfields and glacial moraines for another 5 or six kilometres. Add another few hundred metres elevation gain, but spread out over a fair bit of distance. Great views above and all around and looking back down into the valley. Some snow, some ice and a few clear spots to relax and take a break.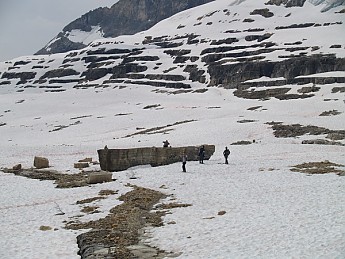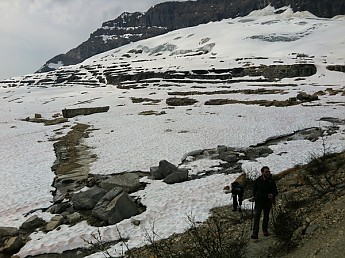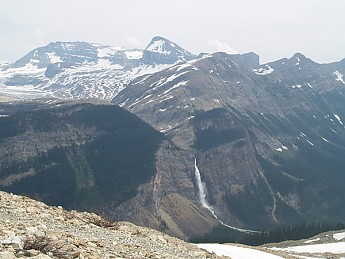 (Takkakawa Falls below. Height 254 metres)
Quite an amazing variety of terrain and snow conditions - bare and dry where the trail is exposed to the sun, heavy ice pack on the shaded north-facing slopes, and patches of snow in between.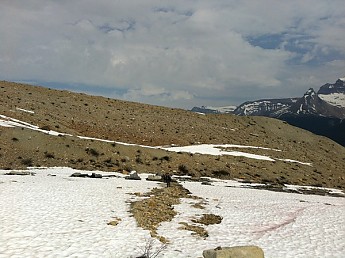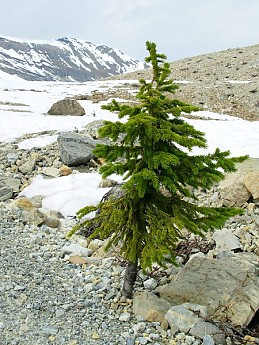 Life is tenacious - this little guy will survive until the next big avalanche comes down.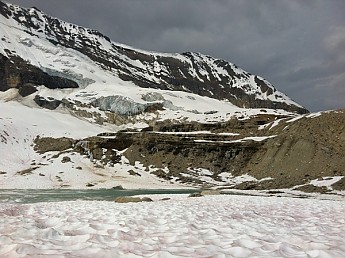 A glacial lake to fill up your water bottles...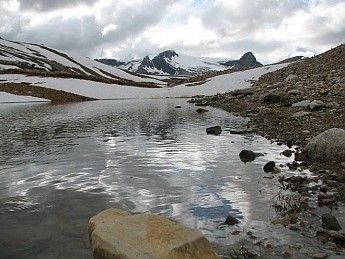 ...and more spectacular scenery. The trail can be done as a loop continuing down the other side to connect with the Twin Falls trail (see TR) but we decided to return the way we came because of deeper snow at higher elevations.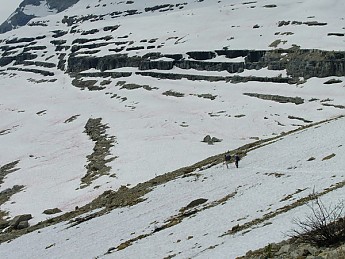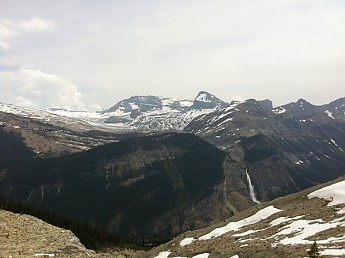 Hard to go back down again,