9:15 p.m. on September 27, 2012 (EDT)
cletus

0 reviewer rep
26 forum posts
This is the last of the backpacking I did in the WWR in August. I had initially planned for this section to be a long one, and cover more ground but it didnt work out that way. My initial route was to head in towards Island Lake and cut north to Fremont Crossing, passing lower and upper Jean Lakes, over the pass to Peak Lake and then east off trail over Knapsack Col into the upper Titcomb Basin. Then possibly a night in the Indian basin and over Indian pass for a day or to climb Fremont. I rearranged plans fairly early into the trip and had to chop this trip a good bit. I ended up only going out and back to the Titcomb Basin from the Elkhart Park TH. Time was short and I needed a break at the end so I ended up settling for only a 3 day trip just so I could see this area.
A serious smoke haze had dropped down on Jackson and even 70-80 miles east-southeast towards the Winds from fires in Idaho. This made visability poor and most of my pictures of this stretch were fairly poor. I have a good mental gallery but would love to have seen this area without the smoke haze.
With the combo of the haze and my slashing of this route..........perhaps its a blessing overall that just makes unfinished business and a reason to return. Oh well.....heres from Elkhart Park to Titcomb Basin :-)
Headed through the forest out of Elkhart Park towards the high country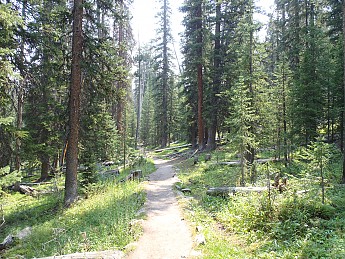 Photographers point. Smoke in the air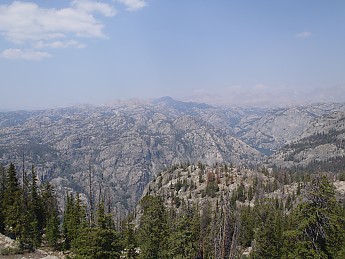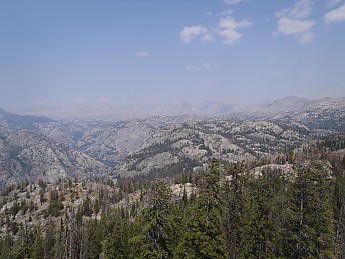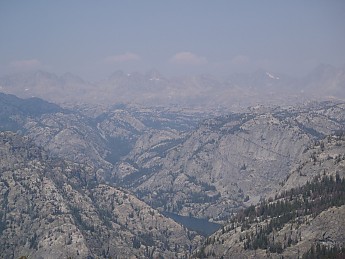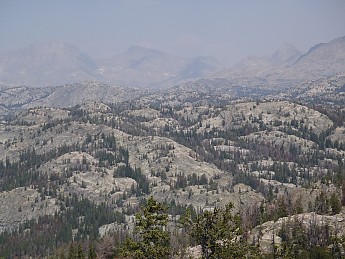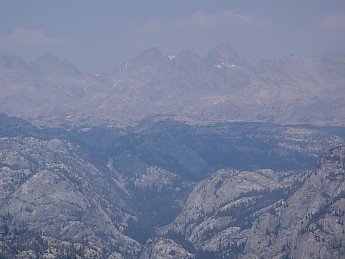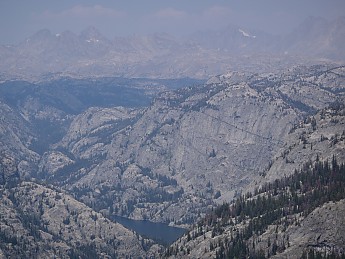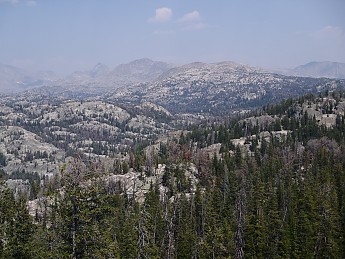 Distant peaks barely visible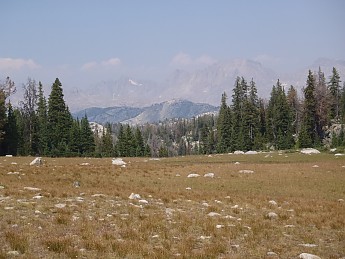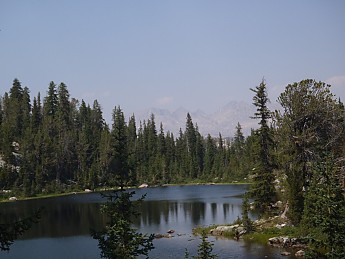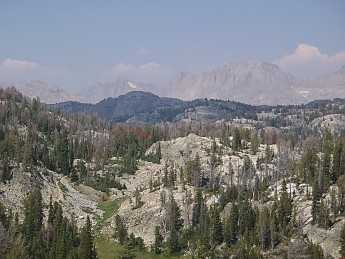 From camp on Seneca Lake. Fremont Peak in the center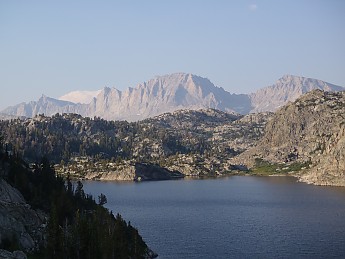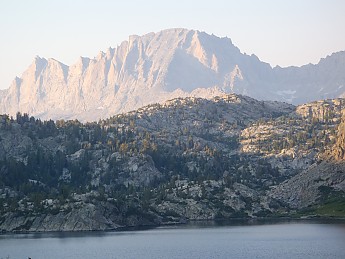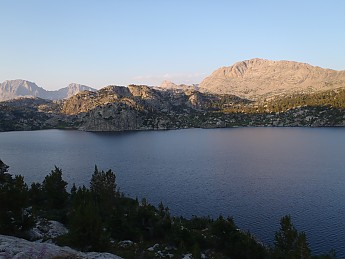 Of course I had to try and catch a fish before bedtime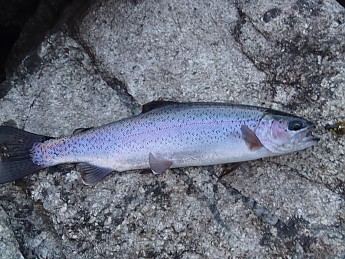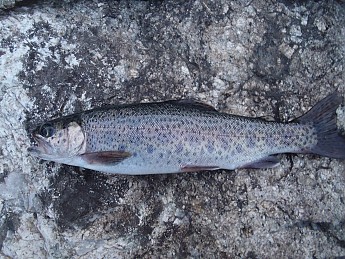 Little Seneca Lake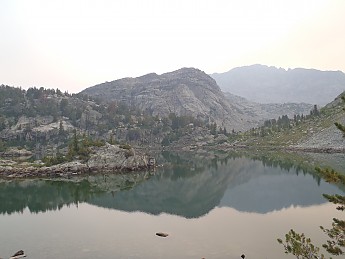 Island Lake. A beautiful area but smoked up pretty good here. I did take some shots on the way out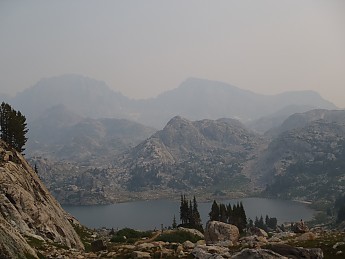 Coming in to the Titcomb......but not much can be seen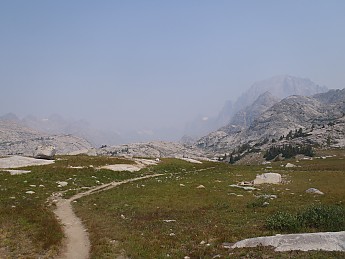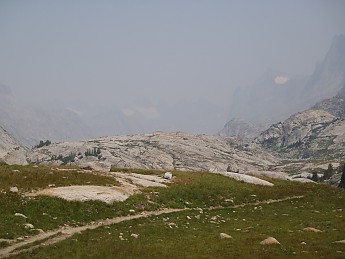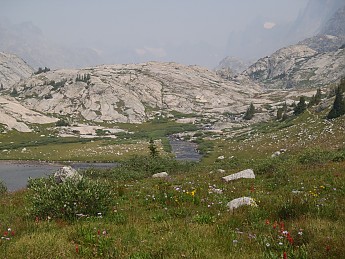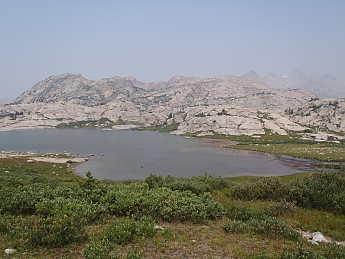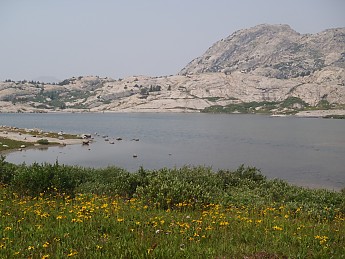 Indian Basin drainage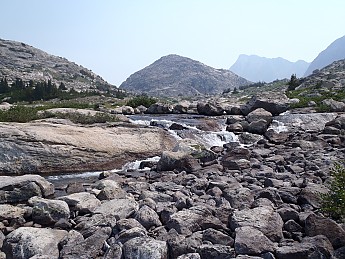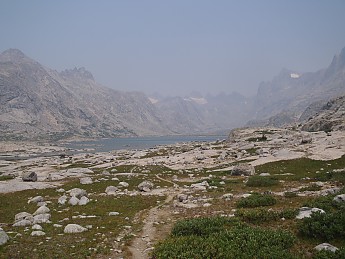 Mistake Lake. Tucked up against the moutain above upper Titcomb lake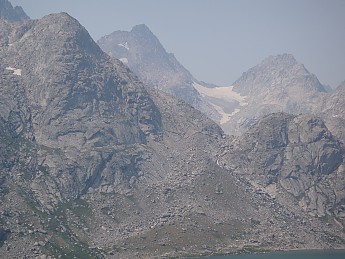 Outlet of Mistake Lake and upper Titcomb below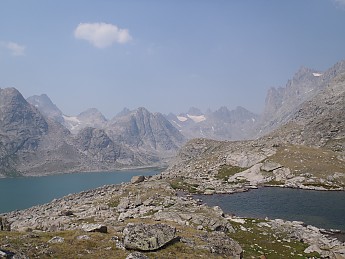 Many shots of the fading light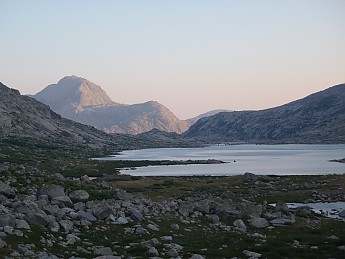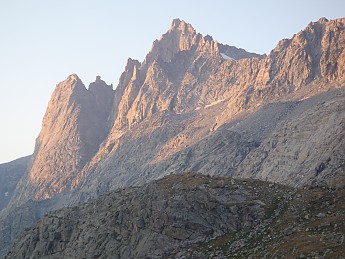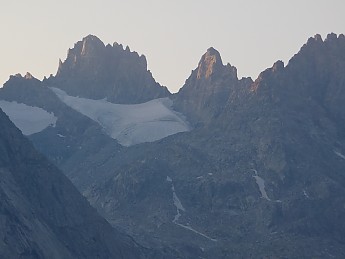 A marmot befriends me the next day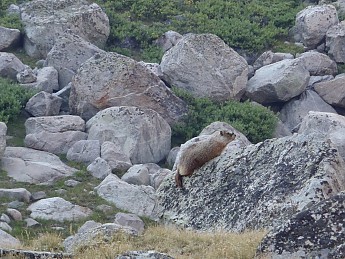 Leaving the Titcomb Basin. A little clearer but not clear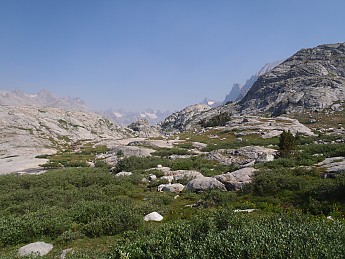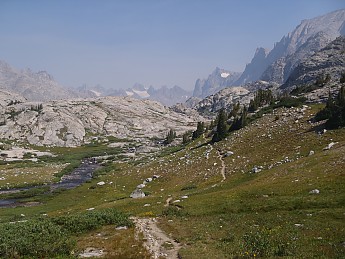 Island Lake...a little clearer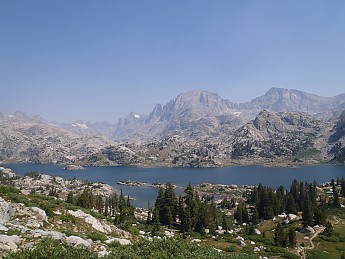 Fremont and part of Indian basin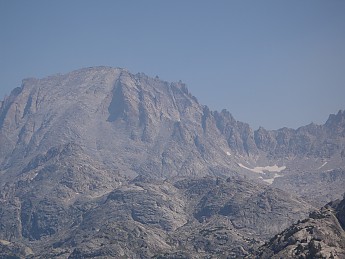 I made it out and headed to Jackson for some rest and a bit of revelry in town and in Idaho with my friend. On the way to the airport we rode some county roads off the main highway to get some shots of the Tetons and the Bison that frequent the Elk Refuge area.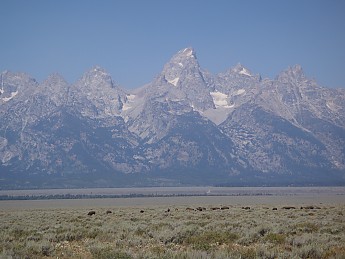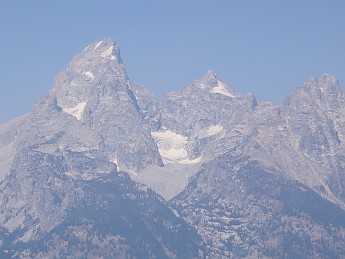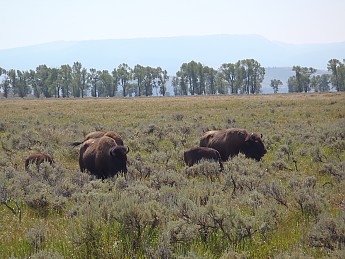 That was the end of my 2012 western packpacking trip. I am glad I was able to get to the Wind River Range finally and am pretty sure I will be back. Lots of open country, big mountains, glaciers, etc. A big plus is no permits, no over bearing rules(think national parks), no overbearing park rangers(think SEKI & Yosemite), and for the most part not a lot of people.

On the 4th day of my 1st route I thought to myself..........you screwed up! I knew I should have started from either the north or south terminus and weaved my way through the range. I had no hard knowledge of hte Winds and decided against this in the beginning. When I go back this will be the plan. If anyone is heading to the Winds and have the same thoughts but some amount of uncertainty, trust me and go for it.

Michael L. Smith