6:03 p.m. on October 16, 2012 (EDT)
Peter1955

1,379 reviewer rep
1,339 forum posts
The hike up to Sunset Pass starts with a nasty climb of about 750 metres in just a couple of kilometres, then levels off by Norman Lake (more of a pond, really) for a nice walk through the alpine.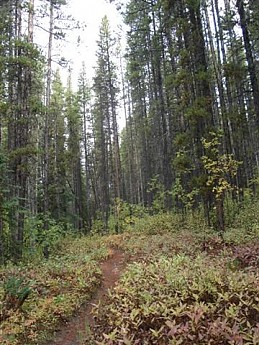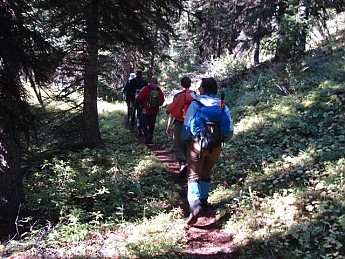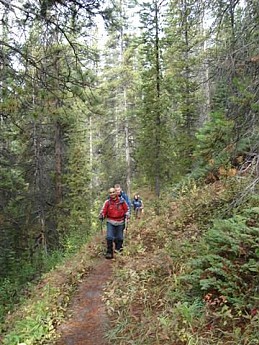 It's quite the grind, broken only by a few views glimpsed through the trees,

and one scenic lookout that gives you a peek at Norman Falls.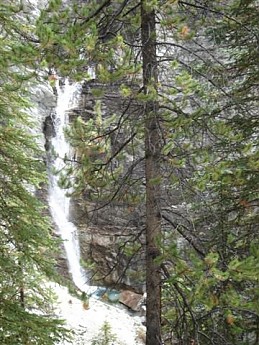 Very slippery - note the mud. I warned everybody to be careful and not to slip, then  took a step back and promptly slid on my butt back down the hill onto the trail. I got muddy and we all laughed.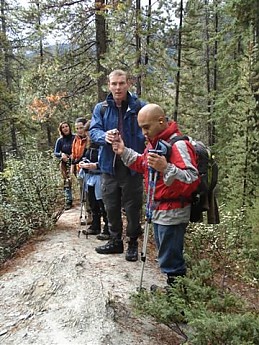 I was lucky. Unlike a university student who'd hiked there the week before, I fell to safety. He fell the other way and went off the cliff, about a 150 metre tumble. When we were standing at the top of the lookout, his body was resting far below us. Since he was hiking alone, no one knew where he was until we reported his truck abandoned in the parking lot. Parks Rescue found his body a week later.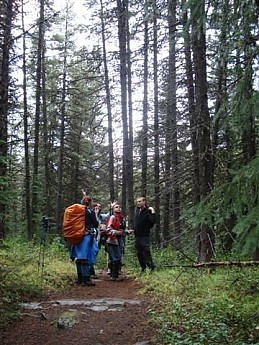 The trail eventually opens up as it levels out...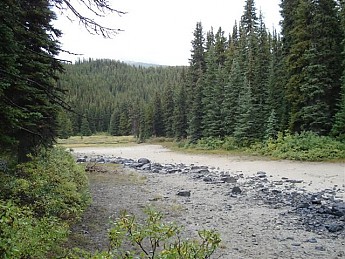 and we reached the meadows. Great views all the way around and for the rest of the hike across the valley floor.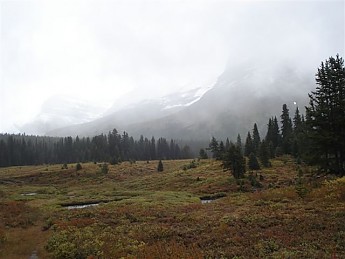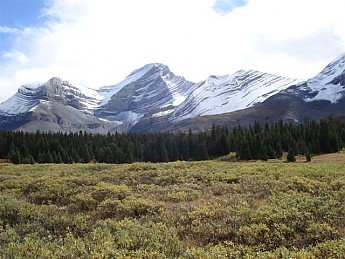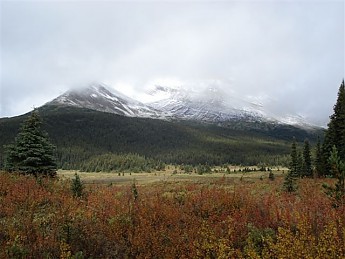 We followed the stream up into the pass,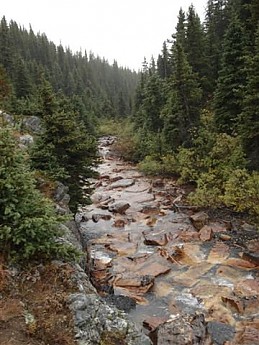 and came across a stash of tent poles,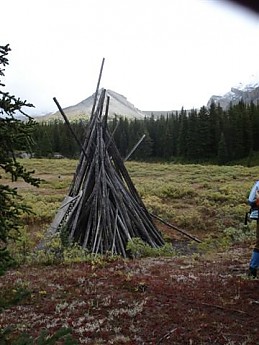 left behind by an outfitter for his next overnight there.
Before returning, we took a detour of about 3 km to Sunset Lookout, a worthy destination in its own right.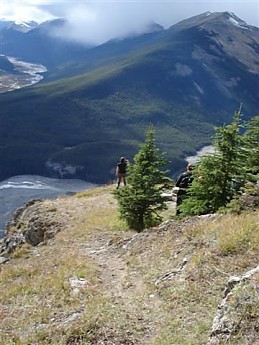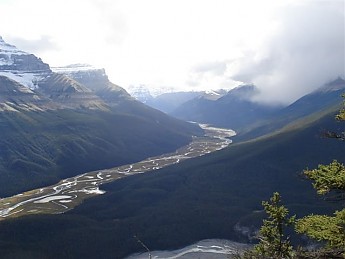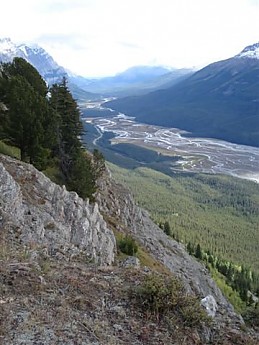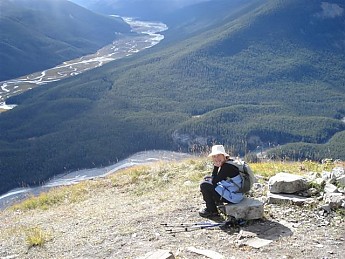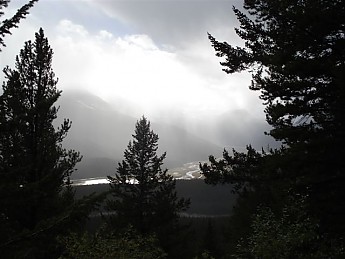 Maybe some of you wonder why I get so antsy about safety and about taking responsibility for the things we post here. While the mountains are wonderful, and a day up there is an experience that is unmatched, in my opinion, too many people forget the dangers involved or just forget to take them seriously.