4:57 p.m. on April 1, 2013 (EDT)
Peter1955

1,379 reviewer rep
1,339 forum posts
Took a little trip to Banff NP last weekend, and crammed in a lot of little hikes. Still a lot of snow at elevation, so I wanted to stay out of the avalanche zones. That meant doing a few of the more accessible hikes, but the views were still good and there was still some snow to slog through.
Johnson's Lake
Vermilion Lakes & Bow River, and Fish
The Vermilion Lakes are fed by the outflow from the Banff Hot Springs, and as well as a smell of sulphur dioxide in the air, it means that the water is warm enough that tropical fish (dropped into the lakes back in the 60s) have thrived. Black Mollys and Mosquito Minnows live in the warm water, and birds that would normally migrate (like robins and killdeer) stay through the winter.
A walk around the lakes leads across the marshes of the valley...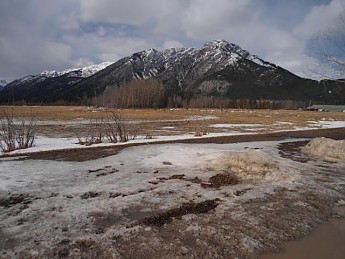 and eventually to the Bow River.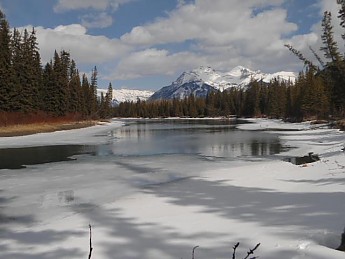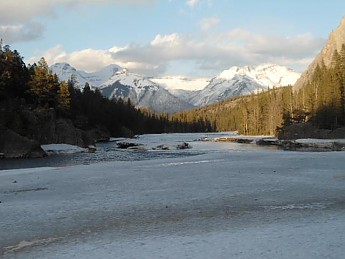 with a solo fisherman (one for Trouthunter)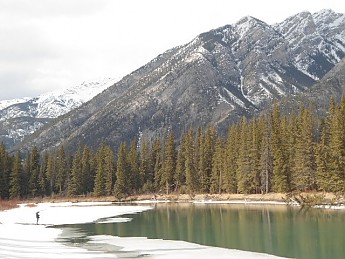 ice floes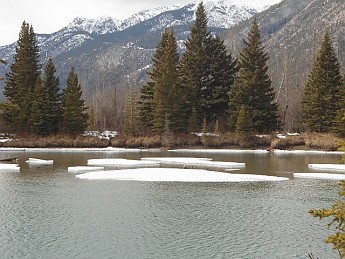 and more fishermen downstream at Bow Falls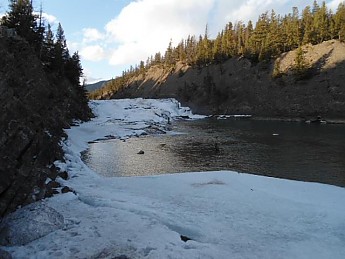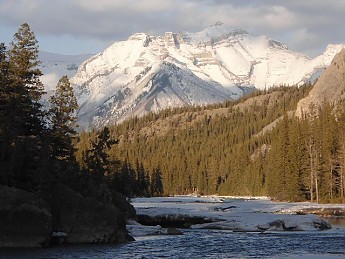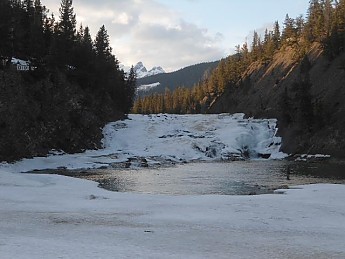 A fair bit of walking, but some interesting stuff to see.
Johnstons Canyon
In summer, it's a tourist walk, but in spite of warning signs, the tourists seem to think that in spring, ice-covered trails, steep hills, and substantial falling hazards don't apply to them. They should post a warden at the start banning people from doing the walk who don't have microspikes or crampons - the sign wasn't enough to stop them from risking their lives and those of their children.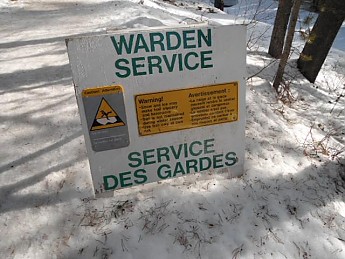 Height 30 m. Good for ice climbing when it's cold enough.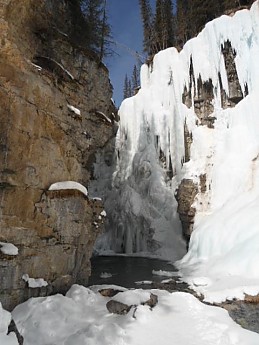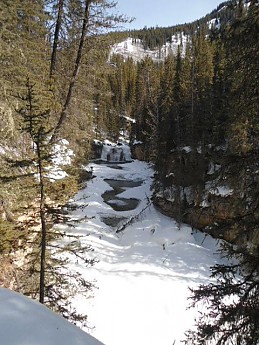 Marble Canyon
Across the Divide in BC, Marble Canyon has more elevation and fewer people. There was still snow up to about a metre deep, but the trail was packed well enough by snowshoes that we were only postholing some of the time.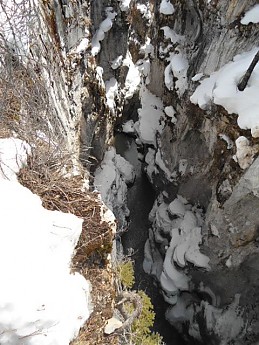 chockstone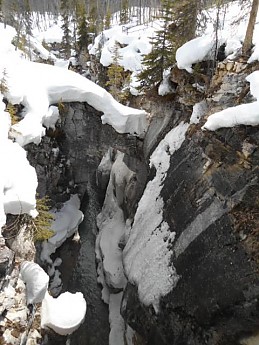 A forest fire swept through 20 years ago, but it was good to see the new trees filling in the slopes.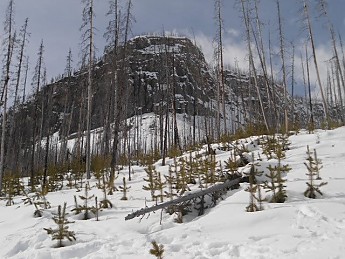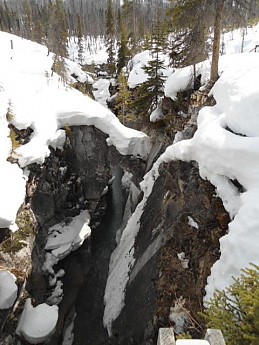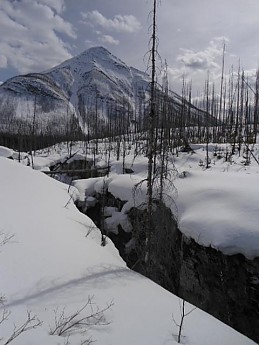 Just a nice weekend. Not too much stress and total distance hiked maybe  only 40 km. The snow makes a difference and slowed us down a lot, but it's nice to see spring coming. 
And hiking in a t-shirt part of the time is kind of a nice change, too.