10:15 p.m. on July 8, 2013 (EDT)
GaryPalmer

244 reviewer rep
5,245 forum posts
I woke early and started about 7 am and walked across the highway to the mouth of Calf Pasture Hollow.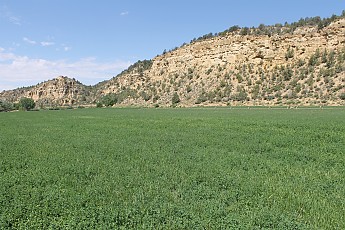 Crossing a alfalfa field to get to the mouth of Calf Pasture Hollow. The cliffs are sandstone about 200 feet high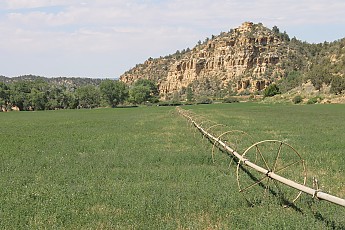 Irrigation pipe stretches across the field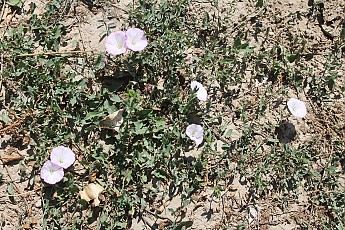 Poppy like wildflowers bloom in the alfalfa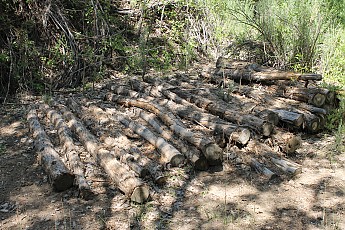 Cut juniper tree logs for fence posts along the way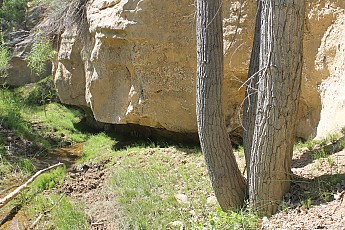 A under cut cliff and Cottonwood trees
My feet got muddy covered in clay along the way and rinsed every now and then at the creek crossings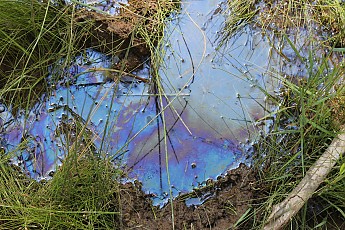 Natural oil seeps into the creek water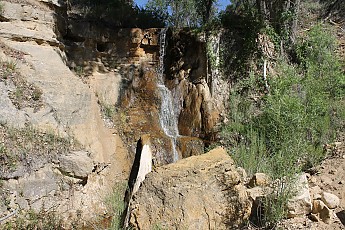 A small waterfall flows over a sandstone cliff in the stream
Wildflowers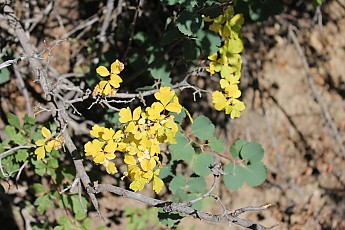 Yellow leaves on a otherwise green bush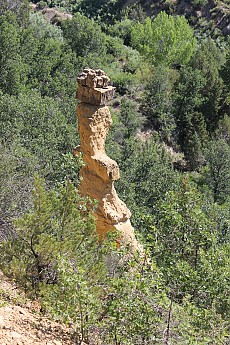 A cap stone protects this pillar from eroding away as the soil around it has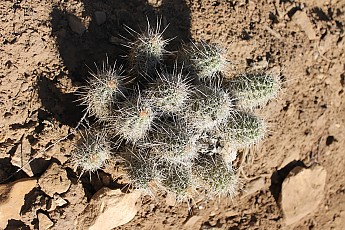 A cactus family stands alone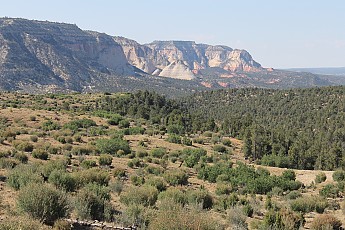 Sugar Knoll at the western edge of the Elkheart Cliffs to the south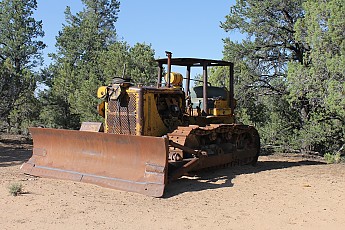 An old huge Caterpillar bulldozer rusts slowly in the high country, I wonder how long it will last through the ages?
Prickly pear cacti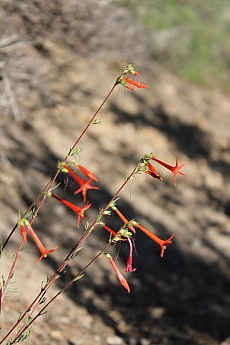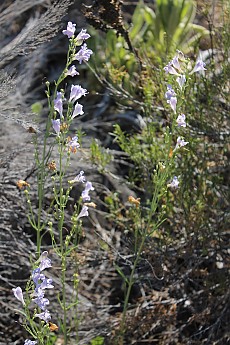 Wildflowers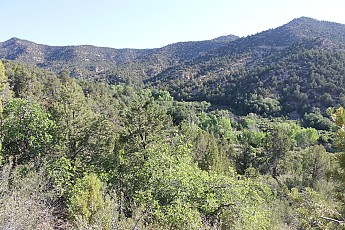 The head water canyon of Calf Pasture Hollow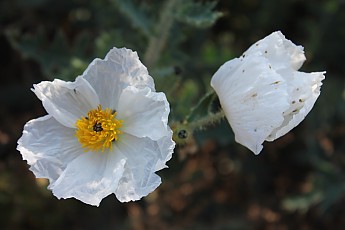 More wildflowers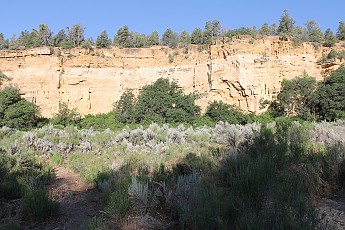 Cliff side walls of layered sandstone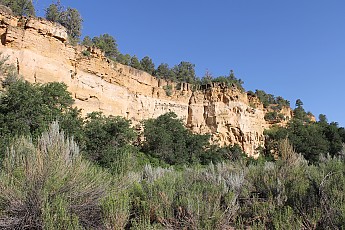 Back to the mouth of Calf Pasture the White Cliffs to the east with the iron oxide stain below them.
The canyon/hollow was about 3 miles long mouth to head. Tho water runs down it I found ne source figuring it was in a large open area somewhere near its head