2:48 p.m. on July 16, 2013 (EDT)
in2snow

107 reviewer rep
48 forum posts
Some friends and I who have done trips in the past decided to load up and head to Baxter State Park in Maine for a little excursion into the back country as well as a few days to see Maine itself since living in the midwest makes it difficult to get up to the NE corner of our country very often. We brought along a couple of friends who wanted to try the backcountry experience for the first time taking our party to 5 people.
We arrived Sunday afternoon and drove into Baxter, checked in and headed to Roaring Brook campground for our first night and to park our vehicles.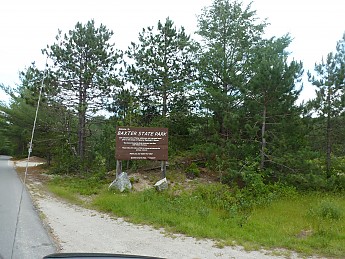 We set up camp, got gear prepped, ate, then did a quick hike to sandy stream pond.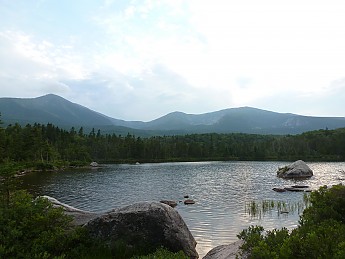 We had rain over night, but not heavy, and rain was forcast everyday of the trip. We awoke to partly cloudy skies and the tents had at least dried out slightly before packing up and we began our hike to Wassataquoik lean-to's, about a 5 mile hike, via Russell Pond trail to Wassataquoik Stream trail.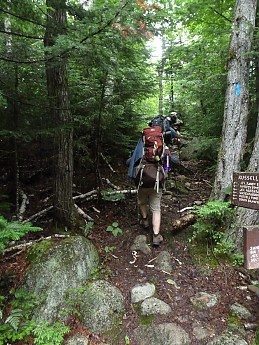 This park was intended to be primitive, which is what attracted us to Baxter in the first place. Trail conditions are definately primitive, very little maintenance is done and vast lengths of rock gardens, roots, and in places small streams actually flow down the trail. Stream crossings are via wading or rock hopping and some are very challenging. On our first stream crossing about a 1/2 mile in, one of the first timers slipped on a rock and came down on his knee cap. Someone luckily grabbed onto his pack to break a little of his fall, and avoided serious injury other than some scrapes to his leg and some minor swelling. As we continued on he became really fatigued. We were concerned going in of his fitness level and it was beginning to show as we slowed our pace to allow him some rest and recovery time. Along the route we saw a bull moose across the river.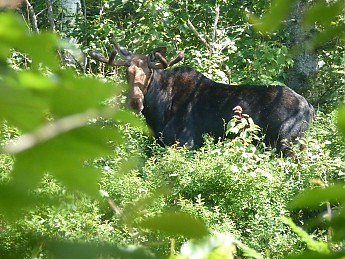 While taking pictures of him, someone noticed another bull moose standing about 25 feet behind us. Luckily it wasn't rutting season and both seemed to not mind us walking by.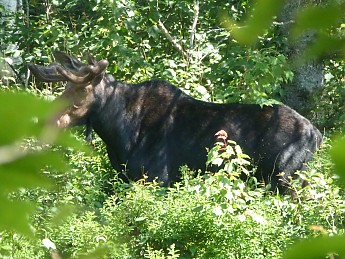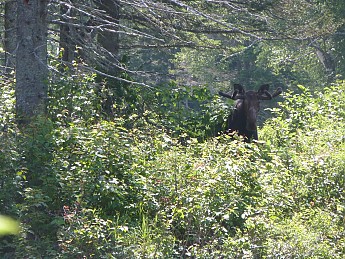 The biggest problem with the slow pace and waiting was the attack of the black flies which were fierce. We rolled into Wass stream lean-to's set up our tents inside them for shelter from the bugs at night and got to take a nice dip in the river to rejuvanate.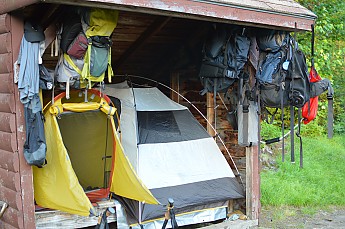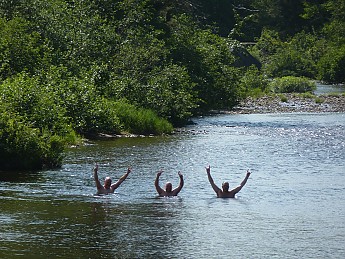 The views from the lean-to's were fantastic! I feel these are greatly under utilized due to the trail that leads to them was greatly overgrown, and the log bridges over marshy areas were broken or in severe disrepair.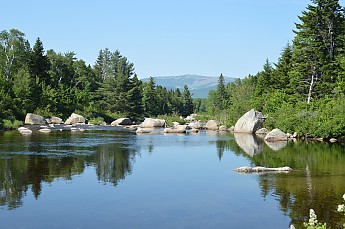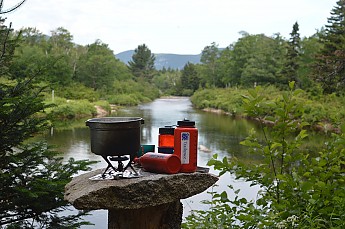 Huh, I believe that is a "trailspace sticker" on that water bottle...lol
We continued on the next day to Russell Pond with a river crossing across the Wassataquoik river. It had been closed the previous week due to all the rain in the NE, but re-opened just before we headed out on our trip.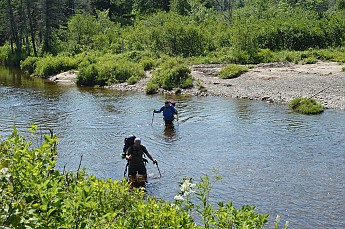 The water was about thigh high on the average person and very manageable. The hike to Russell Pond was only 1.8 miles and originally planned as a layover day to prep and rest ourselves for the 9 mile traverse over the NW basin trail, Davis Pond, and Saddle trail the next day. We canoed Russell Pond, a couple guys hiked up to the overlook 2 miles away. I took a little back country nap before canoeing which was really nice, and one of the clowns I was with, felt a photo was due. lol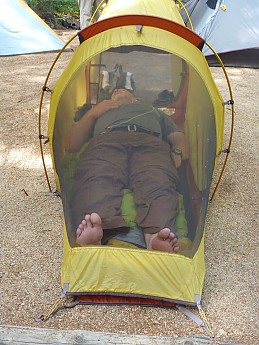 While in camp we had a cow moose, come almost into our camp twice. She didn't have any youngster with her and seemed to like getting her picture taken.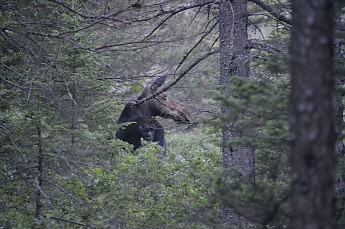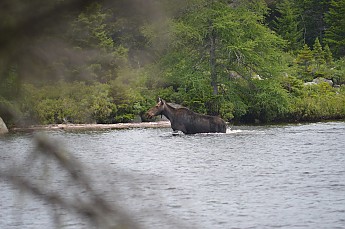 We discussed the weather and terrain with the Russell Pond Ranger that afternoon and determined that with a 50% chance of thunderstorms, an over exhausted hiker we chose to hike back out Russell Pond trail to Roaring Brook instead of risking him to the helicopter basket. While we were disappointed to change the route, it was the best move to make from a safety stand point. The ranger also warned us that with all the spring rain, many rocks are loose and a few people had sustained injury in the past couple of weeks. We also didn't want to get stuck on the plateau if lightning may be a factor.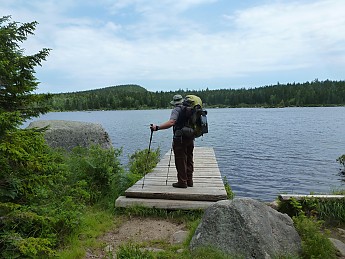 We headed out to Roaring Brook early the next morning and split as much gear as possible so that our exhausted comrade could lighten his load a bit. There were two streams we had to wade on the way out and the rest we were able to rock hop.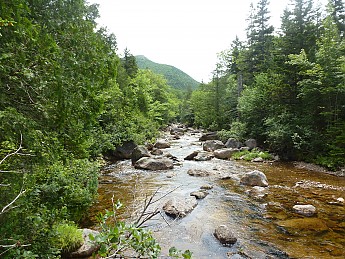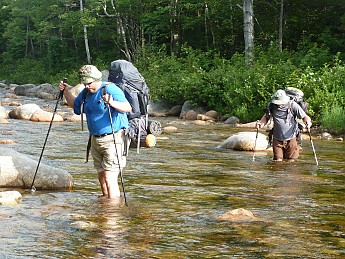 We made it into Roaring Brook and got set up just before the rain began.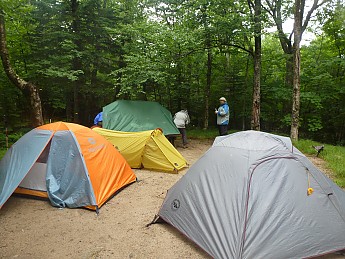 We loaded up the next morning and headed to Acadia and Bar Harbor. I won't go into the Acadia and Bar Harbor part of the trip other than leaving you with a shot from the top of Cadillac Mountain, our camp in Acadia and the view from our hotel room the next night in Bar Harbor. Maine is truly a beautiful place all the way around. I would like to thank LoneStranger for his insite into this trip. The information he gave me of Baxter was spot on. It's nice to have a community where others are so helpful. It really helped me to get our group prepared for the trip.