6:20 p.m. on March 25, 2014 (EDT)
Patman

2,155 reviewer rep
2,129 forum posts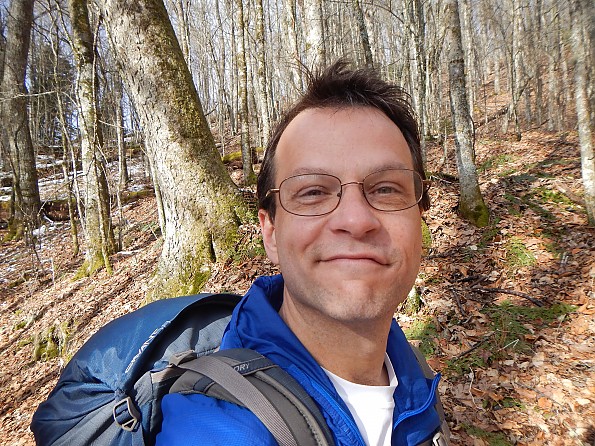 I'm using this space for my backpacking blog; sometimes I add information that is only for my reference like dates and trail names so the casual reader (and really I hope you all are casual) can skip that stuff and just look at the pictures. :)
Three out of four weekends have provided opportunity to squeeze in a trip with at least one overnight and sometimes two. I'm on a roll!
For the sake of time I tried to limit the pictures to four or less per outing.
_______________________________________________________________________________ 
The weekend of March 2nd, 2014 is first up.
This weekend was a Friday night start from Cataloochee N.C. in the south-eastern part of the Smokies.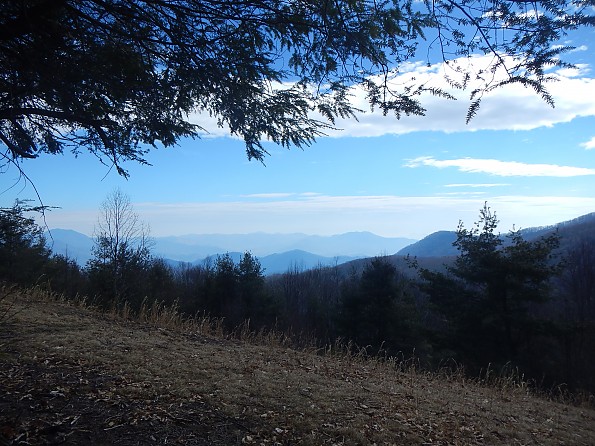 Looking South into North Carolina from the Cataloochee Divide trail near a place called The Swag. Stopped long enough to chuckle about the people paying over $500 per night to stay at The Swag when I get the same view for $4 per night and some sweat.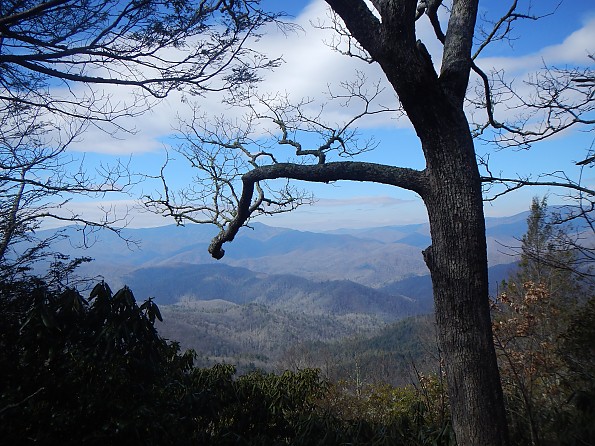 Another wonderful view from the Divide trail. The branch is pointing to Mt Sterling.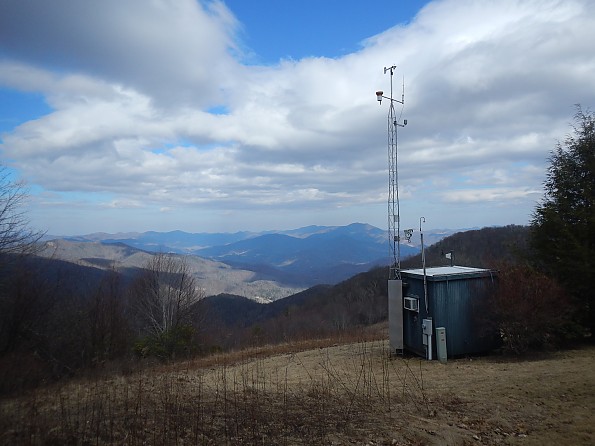 The weather station near Purchase Knob. I've used that camera for years to get an idea of what the precipitation situation was before going on a trip to these mountains. I was curious how it was powered and setup. Now I know.
_______________________________________________________________________ And now we move to the weekend of March 8th, 2014.
This trip was convoluted but really good for my mental health.
I finagled an early exit from work and got the rare Friday morning start.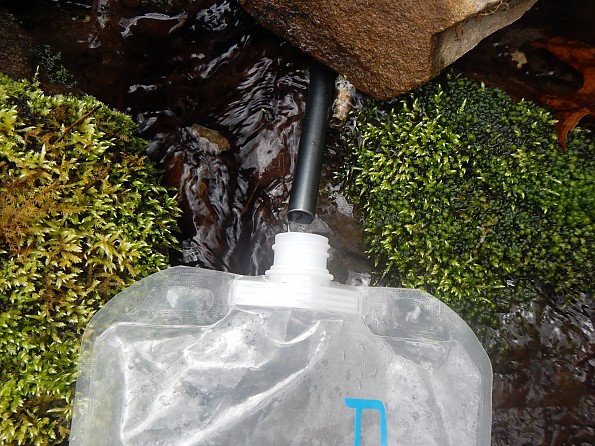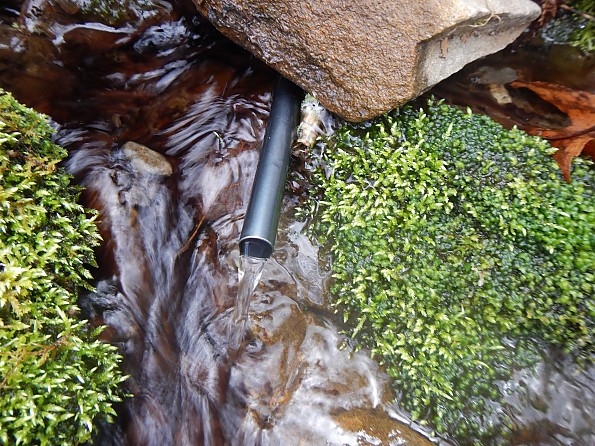 This is the Newton Bald spring; I could have followed it farther down the draw to find a drop-off with better flow but I've found that using my tent pole repair sleeve works well as a make-shift pipe for bag filling.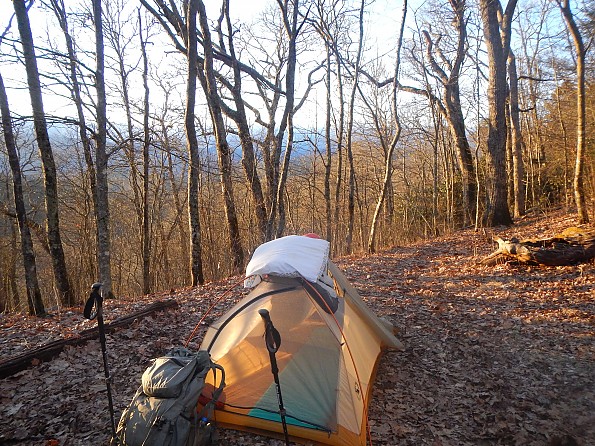 This was the gap camp on Newton. I had found some really old and dry poplar that burned long, slow, and made a nice glowing coal that I sat around until late into the evening. And yes that is full size pillow on top; I borrowed a trick from the wife and brought it along for extra comfort. However, I discovered that I really don't care about it. I seem to be one of those "stuff sack with extra clothes" kind of guys.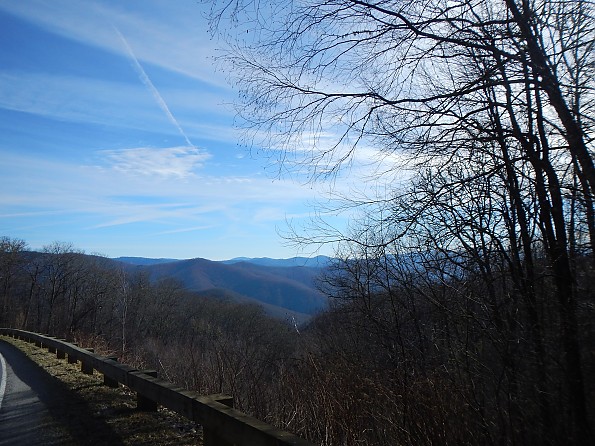 This shot was from the road during a pavement walking section of my route.
_______________________________________________________________________ Next is the weekend of March 22nd.
This trip served to pick-up some new trails but also to scout out an upcoming off-trail foray. I started from the closed gate on Straight Fork Road in the Cherokee Reservation in North Carolina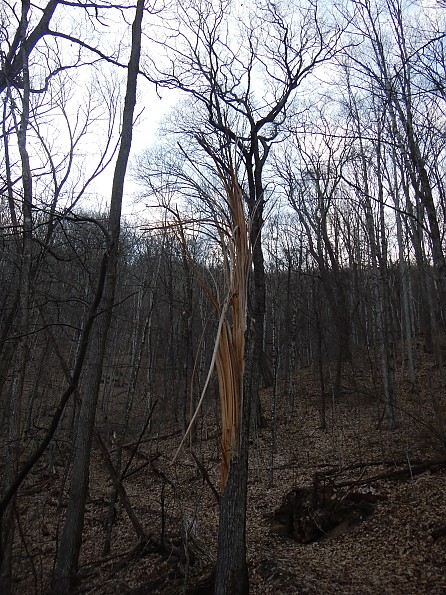 I've seen dynamite blasted trees before and they look a lot like this.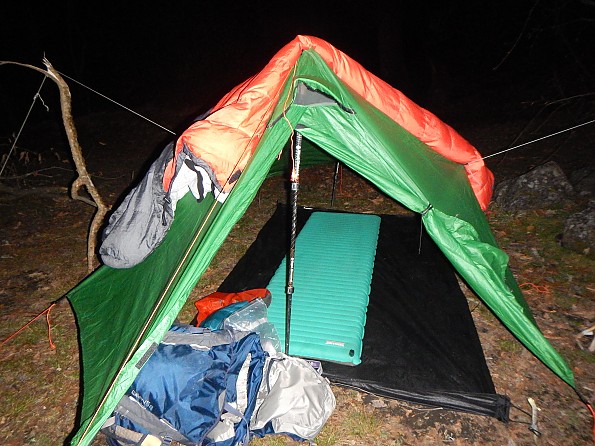 Enloe creek camp.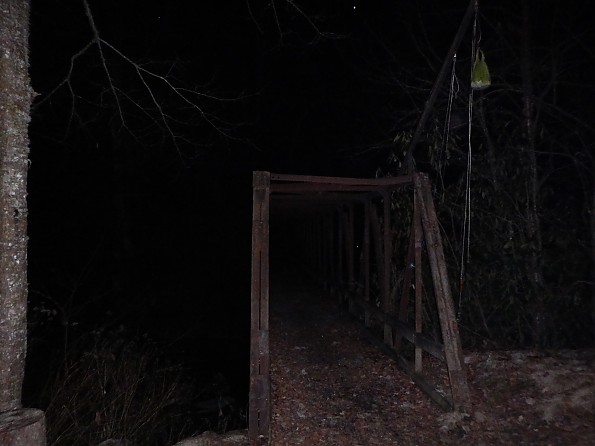 This shows the unusual bear cable system affixed to the bridge at camp.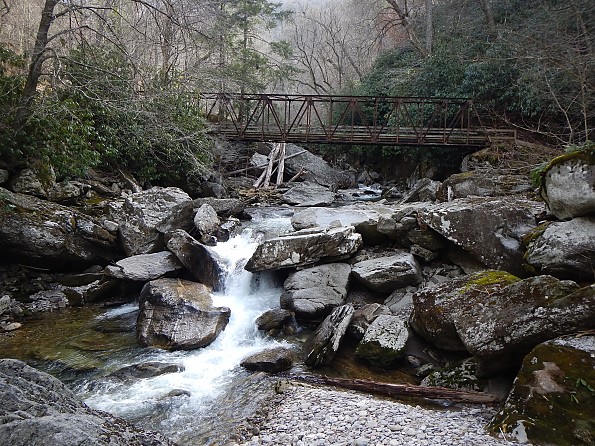 And here is classic shot of the Enloe creek bridge camp / river gorge area. The bridge was built after a backpacker died attempting a high-water crossing some years ago.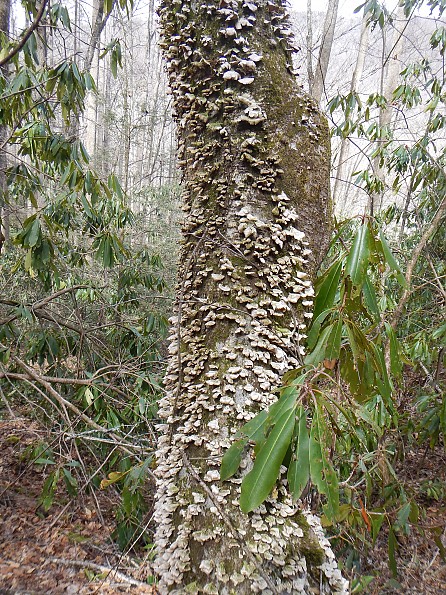 And I'll end this short blog with a shot of interesting tree fungus.
I hope you enjoyed the blurb and accept my encouragement to get out there and enjoy The Great Outdoors!
Happy Trails friends!