8:49 p.m. on July 23, 2014 (EDT)
GaryPalmer

244 reviewer rep
5,249 forum posts
I rode 51 miles round trip to the Jenny Lake Lodge and back last Saturday from Jackson WY. It was a hot day!
I am adding some pictures from my ride below.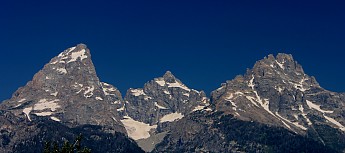 Grand Teewinot and North Teton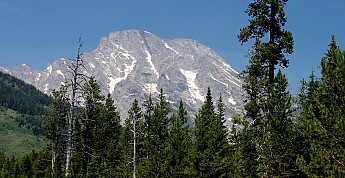 Mt Moran, note the volcanic plug of Basalt running down from the snow patch to the couloir in the top center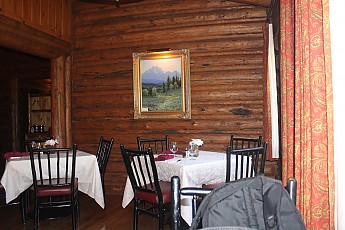 The dining room at the Jenny Lake Lodge where I had a Buffalo burger topped with blue cheese $14.95 and a lite beer.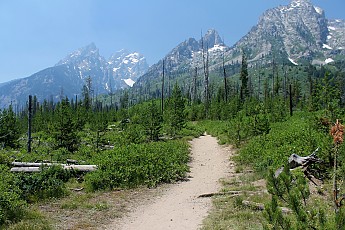 Trail leading to Paintbrush Canyon along Jenny Lakes NW shore. Grand Teton left of center and Teewinot Mountain to its left. Mt Owen to its left above trail.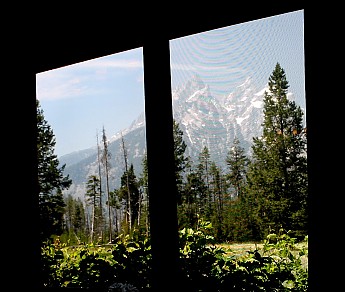 View of the Tetons out my dining room table window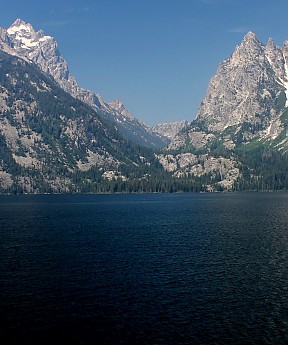 Cascade Canyon between the Grand (left) and Mt Owen across Jenny Lake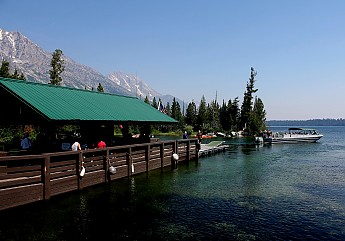 The tourist boat launch for the ride to the mouth of Cascade Canyon. Its a 2 .5 mile hike to the same spot along the SW shore of Jenny Lake.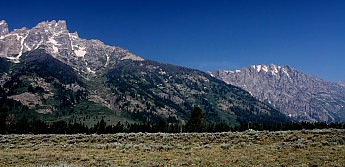 Teewinot and Mt Moran from the Jenny Lake Road
Grand Teton's SE slope, treeline below is about 9500 feet.

Snow Kings mountain on right of canyon called Cache Creek above the Nat Elk Refuge near the town of Jackson WY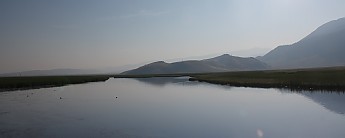 Flat Creek and the Gros Ventre (Grow Vont) mountains just north of town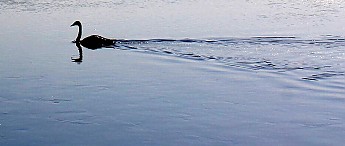 A Trumpeter Swan swims on Flat Creek near town
This weekend I may ride up to the Gros Ventre River and wade in its cool waters to cool off it been so hot here since mid July.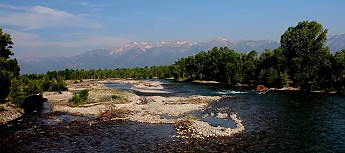 The Gros Ventre River looking upstream towards the mountains by the same name east of Jackson Hole and the Tetons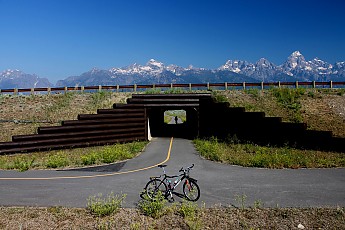 My bike at the bike path tunnel heading towards Grand Teton NP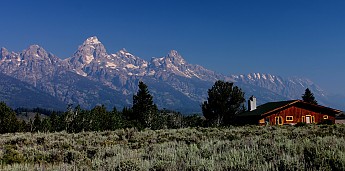 The Tetons and a old cabin near Moose WY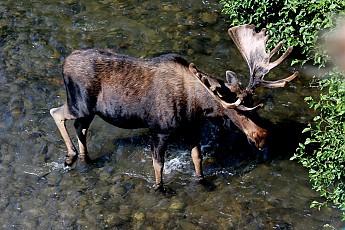 Bullwinkle the moose crosses a section of the Snake River near Moose WY, I didn't see his pal Rocky the Squirrell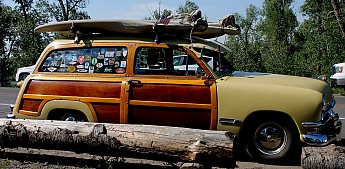 An old Woody station wagon at Moose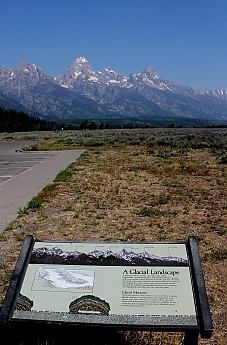 A Glacial Landscape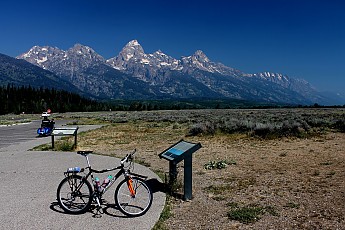 Bike, water and Tetons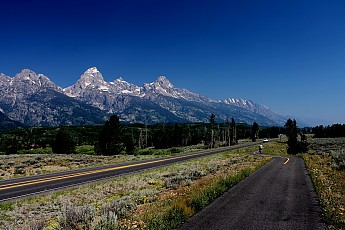 The Jenny Lake Road and bike path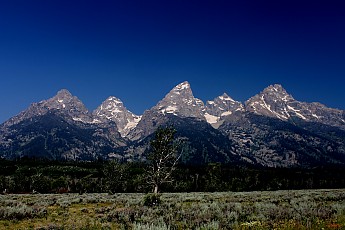 Buck mt,south Teton, Teton and north Teton peaks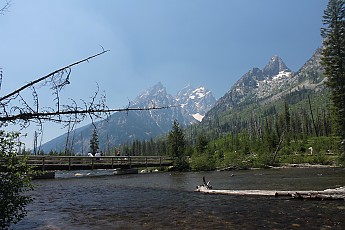 String Lake bridge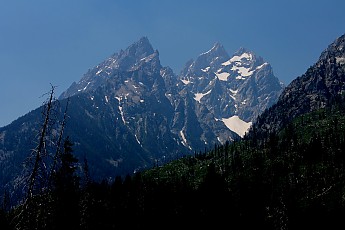 Teewinot and the Grand Teton (left to right) Snow lingers on the peaks weill into the following winter. Last winter was 120% above "normal" snow pack.