5:45 p.m. on July 28, 2014 (EDT)
GaryPalmer

244 reviewer rep
5,248 forum posts
On Sunday I did a short but beautiful view taking hike along the West Gros Ventre Butte.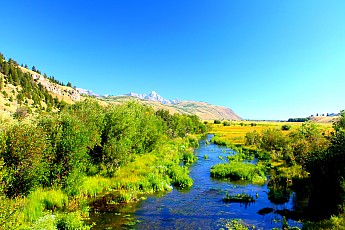 Spring Creek and Grand Teton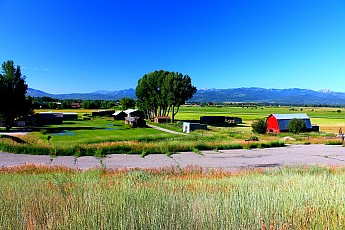 Ranch along Spring Creek with the Wyoming Range in distance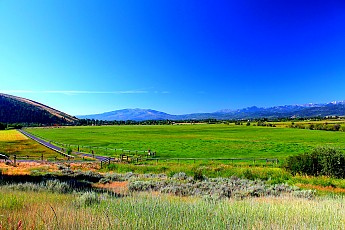 South Spring Creek land with bike path along east side, Wyoming Range in distance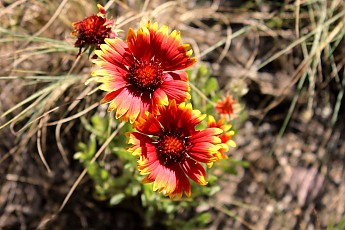 Beautiful red/yellow flowers along trail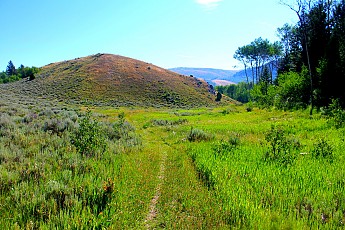 Old wagon road trail leading to West Gros Ventre Butte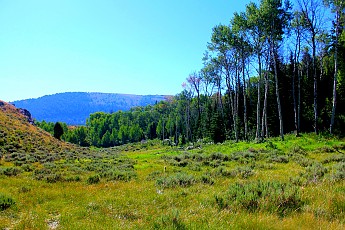 Saddle just before West Gros Ventre Butte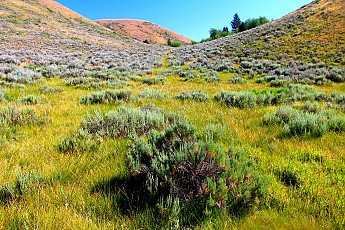 trail heads up this draw covered in blue sagebrush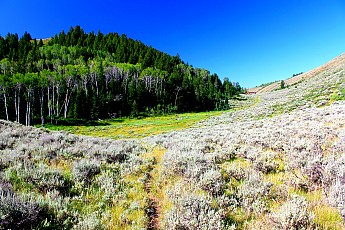 Looking back down through the sagebrush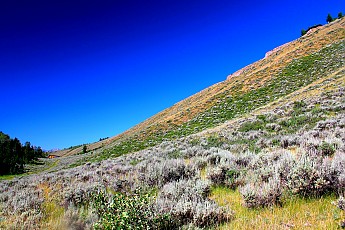 Sagebrush along east slope of West Gros Ventre Butte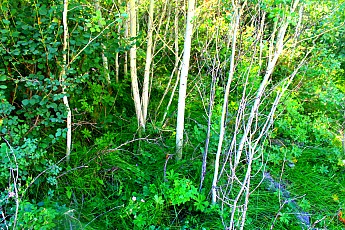 Yound Aspen grove beside trail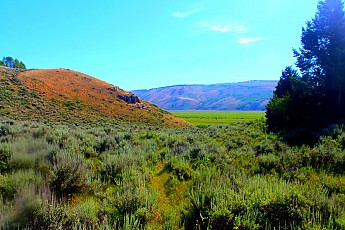 Spring Creek Gulch starts to come into view ahead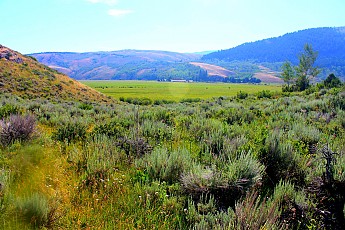 Spring Creek Gulch with East Gros Ventre Butte across other side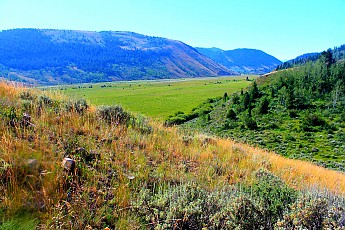 Looking southeast down Spring Creek Gulch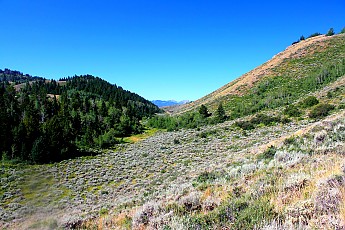 Looking back the way I have come, I started in the lower notch in the center of the picture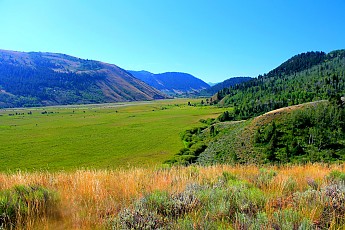 West Gros Ventre Butte on right, east on right, the blue mountain center is Snow King and the small hump to its right is Middle Gros Ventre Butte. Spring Creek Gulch is mostly a cattle ranch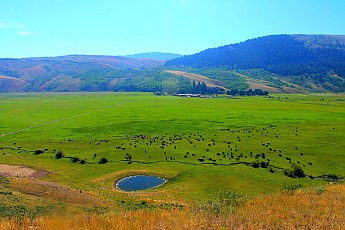 Cattle ranch and pond below
Another view looking southeast with cattle and pond below
East Gros Ventre Butte (left), Snow King Mtn, then Wyoming Range,Middle Gros Ventre and West Gros Ventre Buttes above Spring Creek Gulch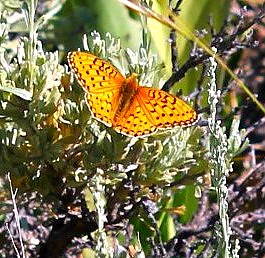 A orange butterfly on Lupine flowers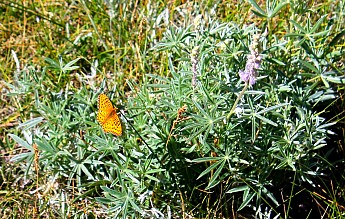 Same butterfly on another Lupine flower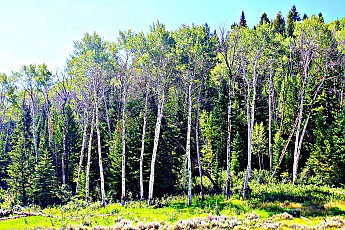 Tall older Aspen trees along trail back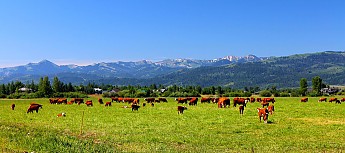 Cattle on South Park pasture with Wyoming Range behind
I biked 4 miles to the trailhead and same back to town and hiked about 2 miles round trip.