8:02 a.m. on July 31, 2014 (EDT)
LoneStranger

TOP 10 REVIEWER
REVIEW CORPS
6,769 reviewer rep
1,267 forum posts
This trip is one I do every year and I posted a full report on it here previously.  It is just so dang pretty in spots that I'd feel bad if I didn't at least offer to share it again anyway so the long version with 50+ pics and a few movies can be found here http://lesstraveledby.net/adventures/baxter-state-park-chimdavrusswass/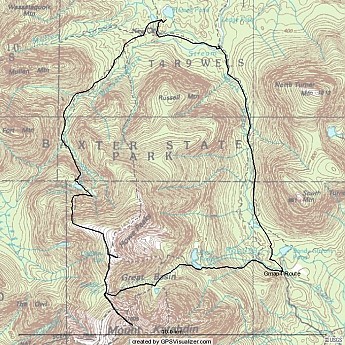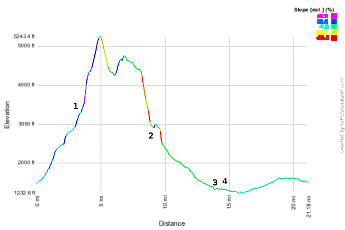 Planned Itinerary
Day 1: Enter via Togue Pond Gatehouse (South entry)  Park at Roaring Brook camp and climb Chimney Pond Trail 3.8 miles to Chimney Pond.
Day 2: Saddle Trail up to tablelands 1.4 miles NW Basin Trail to Davis Pond 3.2 miles
Bonus Option 1: Baxter Peak 2 miles rt
Bonus Option 2: Hamlin Peak .7 miles rt
Day 3: NW Basin Trail from Davis Pond to Russell Pond est 5.3 miles
Day 4: Russell Pond Trail to Wassataquoick Stream Trail to Wass Stream LTs est 1.8 miles
Bonus Option: Ledge Falls 1 mile rt / Grand Falls 4 miles rt
Day 5: Wassataquoick Stream LTs to Roaring Brook camp est 5.8 miles.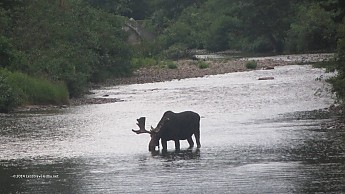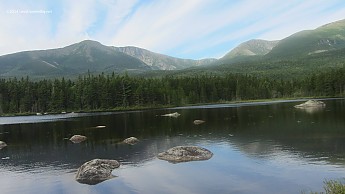 After it came up in an on trail discussion with a ranger I'm now referring to this loop as my "annual trip of a lifetime".  It was just too impressive the first time not to return again and again.  It never disappoints and I intend to keep going back until I run out of people to drag along with me.  This is one route I won't do alone as there is one section where they wouldn't even start looking for the body for 2 or 3 days so it only seems fair to have a partner to tell them where to look :p
On a sad note the knee remains an issue.  It was feeling better after a week off but I brought a knee brace along just in case.  Good thing because again the descents were an issue.  It is looking like the LT will be a no go this year but I have a few weeks of rest ahead and will hopefully find some smaller targets for September.  Maybe the Presidents or the 100 Mile...
Again, lots more pics at the link above as well as a couple videos.  I may need a new partner for next year so keep a week in July open on next years calendar if you want to see these spots in person :)