8:43 p.m. on July 8, 2010 (EDT)
ambersdad

0 reviewer rep
148 forum posts
Drove down for a few days last week. Enjoyed the trip. Started out on a hike to the top of Granite Mountain. Always try to get a decent shot of elk there. Caught this cow and calf that morning heading down a ravine for water and shade. It was already around 90 degrees.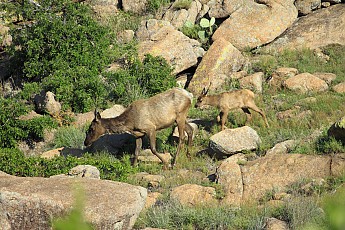 A shot from the top looking north back towards Sunset Peak.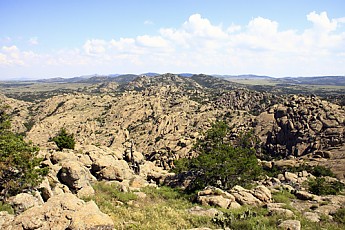 While Hiking down by Burford Lake, spotted this turkey.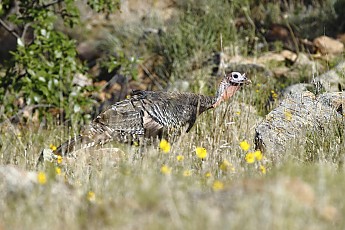 Found this beautiful fawn by Quanah Parker Lake.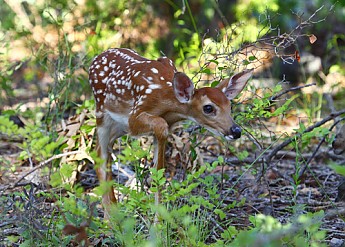 Real excitement was when I decided to try and get some shots of a decent sized bull. He got ticked as soon as I was 10 feet or so away from the Yukon. Kicked dirt, threw up his tail, and then dropped his head down and rumbled so loud I thought the ground was shaking. Got this shot and then casually retreated to a safer distance.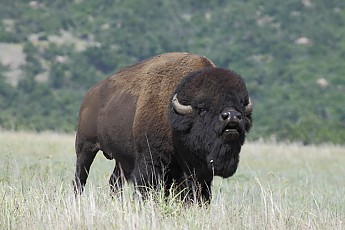 Stopped below the dam of Jed Johnson Lake among some American Basket Flower/Centaurea americana and took a few shots of the White-Lined Sphinx 'Hyles lineata'.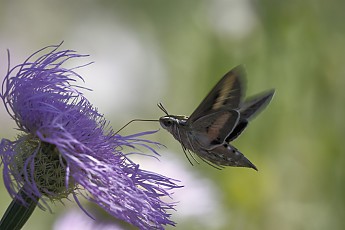 The next morning it was lightly raining. Tried to stalk some elk but an unseen bull bison in a shallow depression was between us and ruined that opportunity. Spotted these 3 bucks but the light just wasn't good enough to get a really good shot from that distance.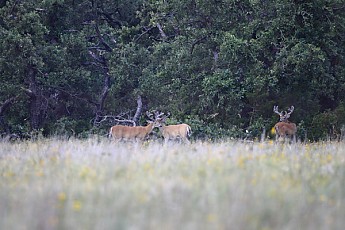 With no cover to get any closer, it was time to head back to the road. The rain started picking up, so I decided to head back home.
randy