3:11 a.m. on August 1, 2011 (EDT)
azrhino

38 reviewer rep
395 forum posts


Did a 3 day trip on the Mormom Lake Trail near Flagstaff,Az. This is passage #30, a 34 mile section of the Arizona Trail that stretches over 800 miles from Mexico to Utah
Day 1 started with a friend shuttling me from the end at Marshall Lake to the starting point at Allen Lake. Finally hit the trail about 1:00 pm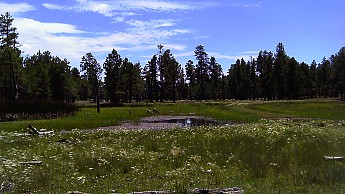 trail starts out on Forest Road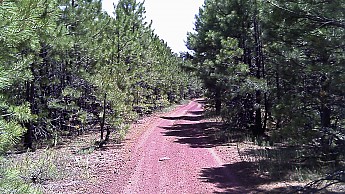 then I pic up the trail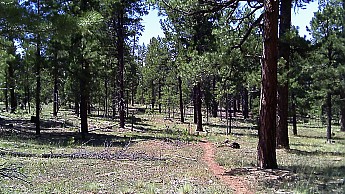 wandering thru the Ponderosa Pines with afew small clearings here and there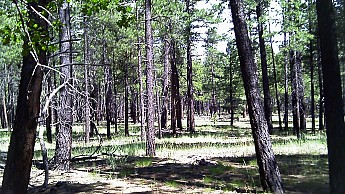 found a nice table with stump stools that sombody had made so I took advantge for a rest stop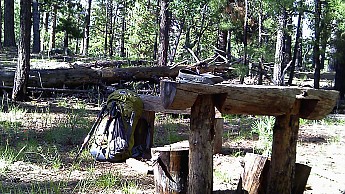 continued thru some low rolling hills and decided to set camp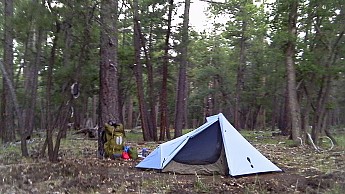 this would become known as the Spiders den. When the sun went down the spiders came from everywhere! Glad I had bug netting.
Day 2 was again beautiful weather, after a couple of miles I came into Double Sprgs. Camp Ground. This was a scheduled water stop.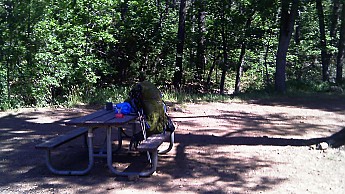 After making some coffe and snacks I filled the tanks and headed out. From here trail goes thru the Oaks and foothils around Mormom Mtn.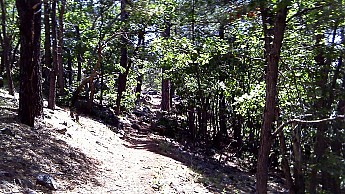 Once out of the foothils you hit real flat ground and start following the old Railroad bed used for logging in the early 1900's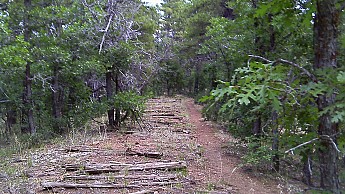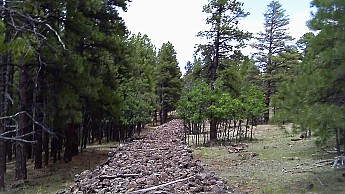 Enjoying the easy go of it I decided to push on to my next water stop on top of Anderson Mesa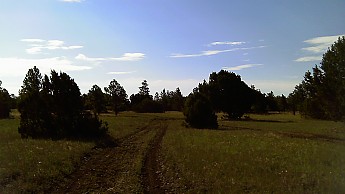 Anderson Mesa is a large plateu that doesnt have nearly the tree cover as the first stretch. Trail again follows a Forest road for awhile leaving you out in the open. I pick up my water stash and figure I better find some place to set camp due to the Thunderstorm on my heels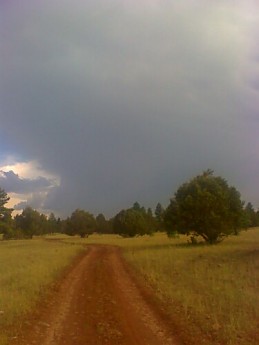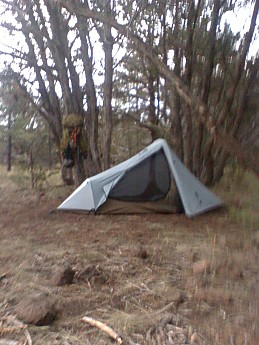 After alot of thunder and a good light show storm goes around me without a drop. Was a windy night but dry.
Day 3 starts with a brief stretch on the road again passing by Horse Lake. No Horse and no Lake.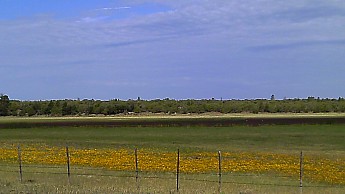 Finally get off the road and back onto trail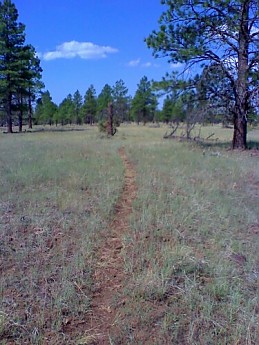 Sun is starting to get hot exposed out here on the Mesa so I find a small little stand of Oaks for a nice shaded breezy lunch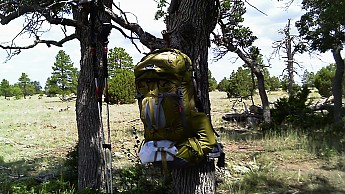 While enjoying lunch I notice the afternoon monsoons are building early and fast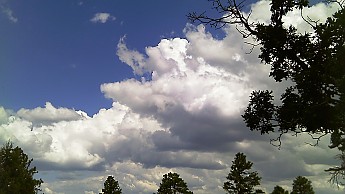 better ready the rain gear and get moving, 30 mins. later it hits

heavy rain, wind and a little hail for the next 20 mins before it blows over. Thats typical Monsoon action. Hits hard and fast. Fortunatly Im only about 1.5 miles from the truck, the trail becomes a greasy mud canal and all aroud it aint much better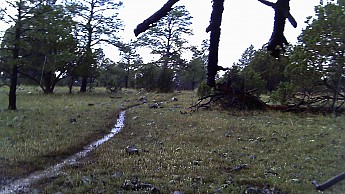 befor heading down off the mesa I went to the edge for a nice pic of Upper Lake Mary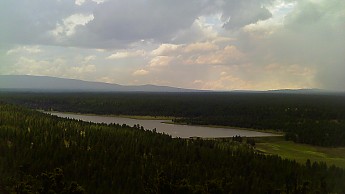 Made it back to the truck to finish up before the next round of storms hit. Passage 30 complete. Now I really want to do # 29 Blue Ridge Trail