User Review:
Asolo Men's FSN 95 GTX
Rating:


Break-in Period: 0. I mean NO break-in. They were instantly trail ready.
Price Paid: $125

I live in the Eastern Sierras in the Truckee Meadows at the foot of the Carson Range. I hike two and three times a week in my home area. That includes the rocky and trailless Virgina Mountains as well as the Tahoe Rim Trail, Mt. Rose and many other trails in the Sierras.
I started wearing these boots months ago. First hike I was very impressed with their fit and comfort. The platform is harder than I am used to, but I quickly came to appreciate it. I was most surprised when I ended up doing some impromptu bouldering in them and they stuck to the granite like a suckerfish. I have not experienced the wearing of the soles, then again I have a number of hiking shoes that I use, so they have not been used every week, but pretty close to it. I've taken them on some three-day hikes, but that's the longest.
I could live in them. I could sleep in them, they are very, very light and comfortable yet very protective. I'm off to a 3 day avalanche course tomorrow in Donner Pass, so we'll see how they do in the snow.
Where to Buy
Buy Online Compare prices from 4 outdoor retailers:

sponsored links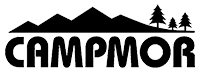 Men's Gore-Tex Lined
$189.98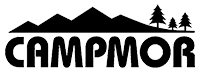 Mens
$189.98

$209.95

$209.95

$129.95
Add your voice
to the world's most comprehensive and useful collection of
independent outdoor gear reviews
.
Review Your Gear