User Review:
Asolo Men's FSN 95 GTX
Rating:


Use: trail, steep off trail, trail running, 4-season (buyt not alpine winter)
Break-in Period: None, be sure of proper fit, lacing and sock
Weight: under three pounds/pair
Price Paid: $150 US

I've worn out two pair of these boots to the point the soles are gone and side stitching giving in. I hike Hells Canyon and similar terrain for days on end off trail with ultralight gear (30 lbs) during four seasons. These are lightweight but have the stiffness needed for side-hilling for multiple days in the steep and rough. They snowshoe (MSR and Salomon) well for me with gaiters. I have a narrow fit and would buy a narrow version if offered.
As with all stiffer boots be sure there is a little room at your heal and toe or you will get blisters and black-toe. Improper lacing and bad socs (cotton) can increase these problems. Good wool socks are heaven. My son and I trail run, these are a little on the heavy side for running but I like them because they protect the ball of my foot against bruising by sharp rocks. The gusseted tongue prevents grass seeds from entering the boots, a key feature in the Western U.S. etc
The only negative is the side seam stitching opened up before sole was completely worn out. Fixable with hand sewing awl, but stronger thread would be better.
Where to Buy
Buy Online Compare prices from 4 outdoor retailers:

sponsored links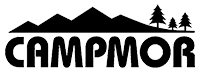 Men's Gore-Tex Lined
$189.98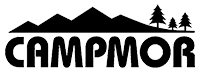 Mens
$189.98

$209.95

$209.95

$129.95
Add your voice
to the world's most comprehensive and useful collection of
independent outdoor gear reviews
.
Review Your Gear