User Review:
Asolo Men's TPS 535
Rating:


Materials: Leather
Use: Primarily off trail 30-day backpacking trip
Break-in Period: 5 miles
Price Paid: $170

I recently completed a month long NOLS course with these boots and can't say enough good things about them. I left having only barely broken them in having hiked 10 miles in them. Wearing them every day and averaging about 5 miles per hiking day, I never had a single blister with only minimal foot care (taping 2 hotspots for 3 days).
Many companions on the trip had trouble with boots falling apart, the two of us who had this boot were probably the most worry free students on the trip when it came to foot health. These boots also dry relatively quickly and are extremely reliable in standing water. Unless water goes over the top of these boots (even if they aren't tied) you're not getting wet. Paired with a good set of gators you're not going to get wet until you're wading through a river. I highly recommend these boots to anyone loking for serious backpacking boots.
Where to Buy
Buy Online Compare prices from 2 outdoor retailers:

sponsored links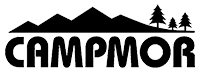 $209.98

$224.95
Add your voice
to the world's most comprehensive and useful collection of
independent outdoor gear reviews
.
Review Your Gear