User Review:
Asolo Women's TPS 535
Rating:


Materials: leather
Use: from day hikes to backpacking rough terrain
Break-in Period: not very long--easy break in.
Weight: ?
Price Paid: $140

Love the boots. I have been backpacking and horsing around in them for three years now. I exerienced minimal break-in and foot stress. Have one problem--the toe rubber comes apart from the boot far before the boot is worn out. I had another friend have the same problem w/these boots. If it weren't for this, I'd rate this boot a five+ for sure. It'd be cool if Asolo would remedy this problem. I'm in the market for another pair but am torn as to whether I should buy them again. I think I might--along with a big tube of super-glue.
Where to Buy
Buy Online Compare prices from 2 outdoor retailers:

sponsored links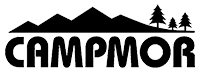 $209.98

$224.95
Add your voice
to the world's most comprehensive and useful collection of
independent outdoor gear reviews
.
Review Your Gear