User Review:
Black Diamond Alpine Carbon Cork
Rating:


Price Paid: $110

I just completed all 2179 miles of the AT and theses poles were with me every step of the way.
Very light compared to most brands but the durability is what was most important to me.
The carbon tips needed replacing after 1500 miles and one of the poles snapped while in the act of saving me from a serious fall. The multi adjustable locking shafts allowed me to immediately readjust the length and I was back in action once again.
I saw many other name brand poles discarded along the trail both twisted and broken. Often asked what piece of gear would I not give up for anything. These poles were always the answer.
Great dependable product.
Where to Buy
Buy Online Compare prices from 6 outdoor retailers:

sponsored links

$159.95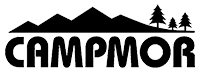 $159.95

$127.96

$127.96

$119.89

$127.96
Add your voice
to the world's most comprehensive and useful collection of
independent outdoor gear reviews
.
Review Your Gear