User Review:
Black Diamond Unisex Trail Shock
Rating:


Price Paid: gift - guess about $100

I have used these poles on several occasions in the AT and they have saved me from serious pain that I would experience if I didn't use them. That alone warrants five stars IMO.
These are high quality poles. The grips are comfortable, and the shock system is firm. The carbide tips help to keep the poles from slipping on rocks. I have not had any problems with the locking mechanism slipping.
If anything, get poles to save your knees. Plus they open up the option of using shelters rather than carrying a heavy tent. (Another bonus to the knees!)
Where to Buy
Buy Online Compare prices from 9 outdoor retailers:

sponsored links

$119.95

$119.95

$119.95

$83.95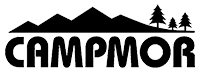 $99.97

$95.96

$95.96

$89.89

$119.95
Add your voice
to the world's most comprehensive and useful collection of
independent outdoor gear reviews
.
Review Your Gear