User Review:
Coleman 2 Mantle Dual Fuel Lantern
Rating:


Price Paid: $39.99

Bought this lantern when they first came out with the dual fuel concept from Coleman. Works fine as long as you feed it only white gas and nothing else. Avoid gasoline like the plague because you will only get one time use and after that next refill it will not work. The higher hydrocarbon of gasoline leaves carbon deposits that will clog up the generator and make the lantern useless.
The only other advice is to buy a spare generator, several mantles, and a case to store lantern in. Primer pump parts usually comes in a kit when a spare generator is bought.
Where to Buy
Buy Online Compare prices from 2 outdoor retailers:

sponsored links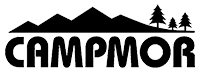 $69.99

$79.95
Add your voice
to the world's most comprehensive and useful collection of
independent outdoor gear reviews
.
Review Your Gear