User Review:
Danner Men's Light II
Rating:


Price Paid: $75

So far these boots have been fairly good to me. Bought them slightly used on eBay for $75. The Gore-Tex liner keeps water out and the soles are nice and stiff.
The soles are pretty stiff when new and the waffle sole does keep mud, so not a good boot if you're going to be going in and out of your house a lot.
The tongue is gusseted to about an inch and a half from the top of the boot, so at first I did have some problems getting it to stay smooth while lacing it up, but once you hike in them it sort of "sets" and the leather stays put
They can be very pricy and hard to find in retail stores for sizing. (I bought them on the hope that at my price they would be easy to sell back for at least as much.)
There was absolutely no toe bang going down a very steep deer trail and almost no heel slip going up (only if you continually walk on your toes).
The nylon panels on the side are very tough and help the boot to breath, which was nice.
You will want to get some insoles like the Dr. Scholls ones because the Airthotic ones that come with the boots only go half way and are nice feeling, but the rest of your foot is right on top of the footbed with very little cushioning.
Where to Buy
Buy Online Compare prices from 2 outdoor retailers:

sponsored links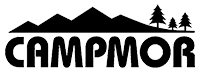 Medium
$279.98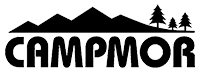 Wide
$279.98

$299.00
Add your voice
to the world's most comprehensive and useful collection of
independent outdoor gear reviews
.
Review Your Gear