User Review:
Danner Mountain Light II
Rating:


Price Paid: $100

I bought 1/2 size larger than my regular shoe size, put in Dr. Scholl gel inserts, went straightaway to Big Bend for 6 days of hiking, 4 with 40-50 pound pack. 
Only breakin issue was it took a couple of days to keep the laces tight at the lowest eyelets, once they stayed snug, it was great. 
They were fine on the rocky trails, good traction even on gravel, nice wide footprint.  My hikers wouldn't have been good boots. Sure glad I got them out of layaway at Cabelas before I went.  Price at the Bargain Cave was $100.  
Maybe some other boots are better for strictly mountain boots, but in my mind these will work for good all around mountain/hiking/hunting boots without breaking the bank.
Where to Buy
Buy Online Compare prices from 4 outdoor retailers:

sponsored links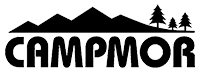 $299.98

$309.95

$309.95

$310.00
Add your voice
to the world's most comprehensive and useful collection of
independent outdoor gear reviews
.
Review Your Gear