User Review:
Deuter ACT Lite 40+10
Rating:


Design: Top loading, bag compartment
Size: 40-50L
Number of Pockets: 2 side + 2 hood
Max. Load Carried: 30
Height of Owner: 6'-0"
Price Paid: $139

I was looking for a weekend backpacking/travel pack. The adjustable suspension is great--lots of tweaks to fit me individually. I can put a small 2-person tent, sleeping bag, food, clothes, etc. all inside for a 2-3 day 3 season trip. It handles the load without a problem and the air vent suspension isdefinitely a must. Also, BIG plus is that it fits end-wise in plane overhead compartments - mush easer to negotiate airports with a backpack rather than a roller.
Liked it so much and quality is good enough that I just bought an AC Lite 20 for around town.
Where to Buy
Buy Online Compare prices from 9 outdoor retailers:

sponsored links

$135.20

$168.95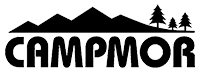 $169.00

$169.00

$135.20

$169.00

$169.00

$169.00

$169.00
Add your voice
to the world's most comprehensive and useful collection of
independent outdoor gear reviews
.
Review Your Gear