User Review:
Eureka! Alpenlite XT
Rating:


Design: 4 season freestanding A frame
Sleeps: 2
Ease of Setup: This tent setups easy in about 3-5 minutes
Weight: 7-8 pounds depending on use of a ground cloth
Price Paid: $145

This tent has withstood some serious rain. The first trip out it began raining as I began to set it up so hard the visibility went to nil (about 30 feet or so) immediately. After I set the tent up I had to first dry the inside out were water got in it during setup. After drying the thing never leaked a bit and no condensation either. It is really easy to setup by yourself. It is a little small for two people. I have only used it solo and it is great for that but you best like the other person if you will be together in that thing.
I have not been able to really try it out in high winds or heavy snow because of college but I hope to do so within the two years in Colorado in the front range. I have had no problems with this tent but it would be nice if it had a rear door. You can only get to the rear vestibule from the outside which sucks. The front vestibule could be bigger if it was hooped but for the weight and price who is to complain about that.
Where to Buy
Buy Online Compare prices from 4 outdoor retailers:

sponsored links

$305.92

$271.92

$274.95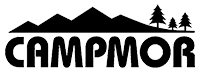 $299.97
Add your voice
to the world's most comprehensive and useful collection of
independent outdoor gear reviews
.
Review Your Gear