User Review:
Eureka! Alpenlite XT
Rating:


Design: 4 season rock
Sleeps: 2
Ease of Setup: almost sets itself up
Weight: just over 7lbs
Price Paid: $282

Great tent, can't wait to use it in extreme blizzard (I love harsh weather). It withstood 120km (74.5mph) wind gusts during my only use so far.
I haven't owned this very long and have only used it once in a snowstorm. It never moved or made any noise in the wind. I slept like a baby.
I can't believe this tent is so cheap compared to other 4 season tents. I'm glad I took advantage before someone figures it out and raises the price a couple of hundred bucks. I paid $282 with shipping and tax.
Where to Buy
Buy Online Compare prices from 4 outdoor retailers:

sponsored links

$305.92

$271.92

$274.95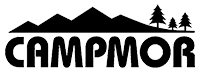 $299.97
Add your voice
to the world's most comprehensive and useful collection of
independent outdoor gear reviews
.
Review Your Gear