User Review:
Eureka! Alpenlite XT
Rating:


Design: 4-season A-Frame
Sleeps: 2
Ease of Setup: Very easy. Only 3-5 min.
Weight: about 5 lb. or less
Price Paid: $200

Great tent. Took it with my Boy Scout Troop for a week. Treated the fly before I left. Not one drop of water got in, and it rained for about 3 days straight. The extra compartment outside the tent really helped.
There was only two bad things about the tent. Around the inside edge was wet (not sure if it was rain or condensation), and the manual doesn't tell you how to set-up the guy lines.
Where to Buy
Buy Online Compare prices from 4 outdoor retailers:

sponsored links

$305.92

$271.92

$274.95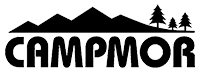 $299.97
Add your voice
to the world's most comprehensive and useful collection of
independent outdoor gear reviews
.
Review Your Gear