User Review:
Eureka! Alpenlite XT
Rating:


Design: 4 season bomber
Sleeps: 2
Ease of Setup: very easy
Weight: under 6 lbs
Price Paid: $159 (on sale)

After many happy years (25) with my trusty Timberline, I upgraded to a newer model.
This Alpenlite is a true bargain. I found it on sale (reduced almost $100) at NORTHERN MOUNTAIN SUPPLY on the internet. It is extremely light and durable. I've already used it on trips to the mountains and deserts of So. California, where conditions ranged from the low 20s and snow.. to the high 80s and wind/rain. It is totally rainproof. A few weeks ago I set it up prior to a 3 day downpour. Although it wasn't in the "backcountry," the inside of the tent was dry the whole time. Rain is rain anywhere you go..
All seams still need to be seam sealed (except a few that were factory sealed and taped), but that should be done to ALL tents no matter what the manufacturer says. The rock solid stability of this little castle is unbelievable. During a recent wind storm of approx. 40-60 mph gusts, it NEVER felt like it was going to be a problem.
I would travel with confidence ANYWHERE with this tent.
Where to Buy
Buy Online Compare prices from 4 outdoor retailers:

sponsored links

$305.92

$271.92

$274.95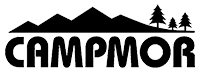 $299.97
Add your voice
to the world's most comprehensive and useful collection of
independent outdoor gear reviews
.
Review Your Gear