User Review:
Eureka! Alpenlite XT
Rating:


Design: free-standing 4 season
Sleeps: 2
Ease of Setup: 3 minutes - tops
Weight: 6 1/2lbs
Price Paid: $159 on ebay

I love this tent. I have used it in 85 degree weather, a cold driving rainstorm, and in a blizzard. In each case this tent was comfortable, dry, and had great airflow. I hope Eureka keeps up this kind of work.
The only drawback--kind of tight for two people.
Where to Buy
Buy Online Compare prices from 4 outdoor retailers:

sponsored links

$305.92

$271.92

$274.95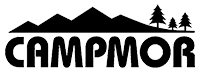 $299.97
Add your voice
to the world's most comprehensive and useful collection of
independent outdoor gear reviews
.
Review Your Gear