User Review:
Eureka! Equinox 6
Rating:


Design: Four-season freestanding modified dome
Sleeps: 3
Ease of Setup: extremly easy set-up,even for one-person
Weight: approx. 35-lbs
Price Paid: ?, was 13 years ago

Bought this tent for SPACE! With an average use of 20 days/year, for 13 years it held-up fantasticly: 3 ft of snow, heavy blowing rain, murderous winds, year round-all-seson use, excessive un-indented human abuse, assults by squirels and marmonts; this tent is excellent for car-camping and is roomy enough for three people (forget the Eureka recommended 6-persons, HA). Only drawback is if you are concerned about weight. Alas, the old girl is finally starting to fall apart, this is one tent I will truly miss when the wind is blowing the rain and/or snow.
Where to Buy
Buy Online Compare prices from 2 outdoor retailers:

sponsored links

$399.90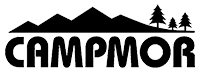 $369.97
Add your voice
to the world's most comprehensive and useful collection of
independent outdoor gear reviews
.
Review Your Gear