User Review:
Eureka! Solitaire
Rating:


Design: single person backpacking tent
Sleeps: 1
Ease of Setup: somewhat difficult. practice at home.
Weight: 2 pounds 9 ounces
Price Paid: $60

The 2 stars are for the light weight and small packing size. Other than that, I have used the tent twice and the poles broke both times. Eureka replaced the poles but charged me for them. After the second set broke I put the tent in the closet and bought a Kelty. No problems with that one.
If you are set on an Eureka tent spend a few more bucks and get a Zeus.
Update: December 18, 2010
I bought this tent several years ago. The poles broke the first time it was set up. I bought new poles and both broke again. I contacted Eureka and they were no help.
I left the tent on a shelf for a couple years and then found a review online where Eureka had fixed another person's tent with the same problem. I contacted them and they took the tent back, extended the floor loops for the poles and replaced the poles all for free even shipping.
This is a great little tent. It's light weight is great for backpacking. I have not had any issues with condensation inside (the tent has only been used in Florida). Set up was a little tricky until I did a few times.
I am over 6 feet tall, and weigh about 225. There is enough room to be comfortable. Good backpacking tent for the price.
Where to Buy
Buy Online Compare prices from 4 outdoor retailers:

sponsored links

$89.90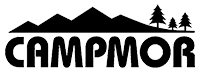 $69.97

$79.90

$89.90
Add your voice
to the world's most comprehensive and useful collection of
independent outdoor gear reviews
.
Review Your Gear