User Review:
Eureka! Solitaire
Rating:


Price Paid: $60

Bought this tent for weekend backpacking trips. It's very light weight (under 3 pounds) and easy to set up. Plenty long. I wish they would have made it about six inches higher so you could sit up in it. 
Unfortunately, I didn't even get to try it out on a backpacking trip. I set it up about three times in my yard. Yesterday I set it up to get measurements to make my own vestibule to sit under and after an hour of being set up one of the poles snapped in half and the broken pole shot up through the tent sleeve puncturing the tent. When I took it down every single pole had a bend in it and a few others are about to snap at the tip.
After reading other reviews, it looks like this happens quite often. Rather than buying replacement poles I will be buying a better quality tent, one that I can sit up in as well.  
Where to Buy
Buy Online Compare prices from 4 outdoor retailers:

sponsored links

$89.90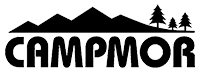 $69.97

$79.90

$89.90
Add your voice
to the world's most comprehensive and useful collection of
independent outdoor gear reviews
.
Review Your Gear