User Review:
Eureka! Spitfire 1
Rating:


Design: Three season solo
Sleeps: 1
Ease of Setup: Quick and easy
Weight: 2 lbs
Price Paid: $79

This is a great solo tent with lots of room. Very light! Quick and easy to set up and break down. What's nice about this tent is that I can set up and get dressed; eat, etc. inside the tent. The tent has a very large opening to enter and exit. The vestibule is big enough to cover my pack, boots, and other gear at night. I looked for a long time for this tent...I already own a Eureka tent that has served me well...Now I have two that are serving me well.
Where to Buy
Buy Online Compare prices from 6 outdoor retailers:

sponsored links

$110.42

$119.90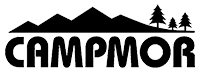 $109.97

$109.90

$119.90

$119.90
Add your voice
to the world's most comprehensive and useful collection of
independent outdoor gear reviews
.
Review Your Gear