User Review:
Eureka! Sunrise 8
Rating:


Sleeps: 4
Ease of Setup: Medium (poles tend to get stuck in sleeves)
Weight: 11 lbs. 1 oz.
Price Paid: $140

Very comfortable tent for 4 people with gear. Excellent ventilation. Great for summer. Doesn't leak, but has a serious condensation problem (if anyone knows how to prevent this please e-mail me). Nice tent for its size, but not for serious hiking or mountaineering.
Where to Buy
Buy Online Compare prices from 4 outdoor retailers:

sponsored links

$199.90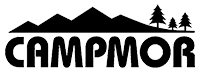 $158.97

$199.95

$199.90
Add your voice
to the world's most comprehensive and useful collection of
independent outdoor gear reviews
.
Review Your Gear