User Review:
Eureka! Tetragon 5
Rating:


Price Paid: 60 bucks

I give the Tetragon 5 a 5 star rating. Never had any problems. Always seal your seams and coat with campdry spray to waterproof. Common sense tells you to do that.
Where to Buy
Buy Online Compare prices from 4 outdoor retailers:

sponsored links

$127.46

$139.95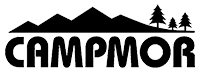 $139.94

$169.95
Add your voice
to the world's most comprehensive and useful collection of
independent outdoor gear reviews
.
Review Your Gear