User Review:
Eureka! Timberline 2
Rating:


Design: 3.5 season free-standing
Sleeps: 2
Ease of Setup: It is probably a 5 minute job, but it will take 20-30 mile an hour winds without guyouts
Weight: 7.5 pounds
Price Paid: $100

Bomb-proof! It is not light, but it is tough. I have slept 3 in a pinch. With the vestibule, I feel like I have a fabric house. My husband has one from the 70's from his scouting days our kids still use! Just this year, we discovered a hole in a corner that is fully repairable.
This tent kept me out for extra days in rotten rain this summer. The only real wet came when I did not set up the ground cloth right, and I was able to take care of the water easily. While I am looking for a lighter "fair-weather" tent, one cannot beat this tent for great features at reasonable split weight.
Where to Buy
Buy Online Compare prices from 4 outdoor retailers:

sponsored links

$144.42

$126.95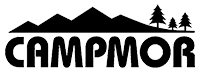 $139.97

$139.90
Add your voice
to the world's most comprehensive and useful collection of
independent outdoor gear reviews
.
Review Your Gear