User Review:
Eureka! Timberline 2
Rating:


Design: 4 season A frame
Sleeps: 2
Ease of Setup: easy
Weight: 6lbs+
Price Paid: $100

Actually this is a question. We've owned our Timberline for six years and we are very pleased with it. We are about to embark on a month-long backpacking excursion and are wondering if we should reinforce its waterproofing with a 13% silicon heavy duty water repellent. The tent has never leaked but with its age and the duration of our trip we were trying to figure out if it would be a good idea. If you can give any input on this it would be greatly appreciated. Thanks!
Where to Buy
Buy Online Compare prices from 4 outdoor retailers:

sponsored links

$144.42

$126.95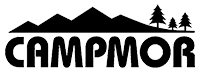 $139.97

$139.90
Add your voice
to the world's most comprehensive and useful collection of
independent outdoor gear reviews
.
Review Your Gear