User Review:
Eureka! Timberline 2
Rating:


Design: 3 season
Sleeps: 2
Ease of Setup: 10 minutes
Weight: around 6 pounds
Price Paid: $150

Have had this tent since 1977. Been through torrential rain, snow, heat (have thrown the worst at it). Never any problems whatsoever. Sleeps two fine, but cramped with gear. Excellent heat retension in winter, never froze even at 12k+ feet in the eastern sierras. Lightweight and easy to arrange on the backpack. Highly recommended.
Where to Buy
Buy Online Compare prices from 4 outdoor retailers:

sponsored links

$144.42

$126.95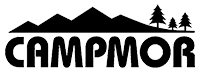 $139.97

$139.90
Add your voice
to the world's most comprehensive and useful collection of
independent outdoor gear reviews
.
Review Your Gear