User Review:
Eureka! Timberline 4
Rating:

A great workhorse tent. I have had a two-person and this four-person and never had any problems with either one. They keep you dry and are made well.
Where to Buy
Buy Online Compare prices from 3 outdoor retailers:

sponsored links

$178.42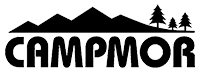 $179.97

$189.90
Add your voice
to the world's most comprehensive and useful collection of
independent outdoor gear reviews
.
Review Your Gear