User Review:
Gerber Bear Grylls Ultimate Knife
Rating:


Price Paid: $60

This knife is awesome.
It is a 4 1/2 semi-serrated knife. It comes with a whistle, sheath with a sharpener on the end of the handle. It has a metal end that can be used as a hammer it also comes flint it has a grip that is really good.
I dropped it in the water and picked it up and was the same. It also comes with a pocket survival guide and little thing on the Bach of the sheath that tells you what signals to use to aircraft.
Where to Buy
Buy Online Compare prices from 3 outdoor retailers:

sponsored links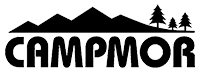 $59.99

$44.89

$44.89

$54.99
Add your voice
to the world's most comprehensive and useful collection of
independent outdoor gear reviews
.
Review Your Gear