User Review:
Gerber Big Rock Camp Knife
Rating:


Price Paid: $35

Ive been using this knife for about 2 years. It's cut, hacked and used as a hammer, and it's still my favorite knife.
This is the best knife for the money. And it's cheap enough to replace if you lose it. Trust me on this one.
Where to Buy
Buy Online Compare prices from 4 outdoor retailers:

sponsored links

$38.64

$30.91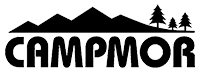 $32.99

$29.89
Add your voice
to the world's most comprehensive and useful collection of
independent outdoor gear reviews
.
Review Your Gear