User Review:
Gerber EVO Jr.
Rating:

It's a decent knife but I wouldn't trust my life on it. It doesn't retain an edge for very long, after extensive cutting but it can be easily resharpened.
My biggest disappointment is that the locking mechanism isn't thick enough, so no stabbing anything.
On two instances, I almost cut myself badly. For around the same price, a Spyderco Byrd Cara Cara 2 is a great alternative.
Where to Buy
Buy Online Compare prices from 2 outdoor retailers:

sponsored links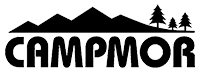 $17.99

Jr. Serrated
$14.89

Junior Fine-Edge
$14.89
Add your voice
to the world's most comprehensive and useful collection of
independent outdoor gear reviews
.
Review Your Gear